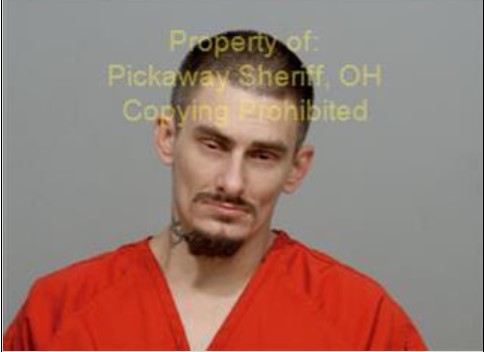 PICKAWAY – A man was arrested after a motorist called 911 for a reckless driver on US-23 in the area of South Bloomfield
According to Ohio State Highway Patrol on December 9th, 2021, a vehicle was call called in for operating in a reckless manner. OSP responded to the area and the vehicle was stopped for traffic lanes violations and displayed physical impairment at the time of the stop.
OSP officer suspected impairment and after a standardized field sobriety test David Thorpe was placed under arrest for OVI.
A search incident to arrest revealed illegal narcotics on Mr. Thorpe's person. While conducting an inventory of Mr. Thorpe's vehicle, suspected heroin and methamphetamines along with drug paraphernalia were located.
Thorpe was charged with driving in marked lanes, OVI, Drug Paraphernalia, Possession of drugs schedule III, IV, and Possession of Drugs schedule I,II.
He is currently being held in Pickaway county jail.