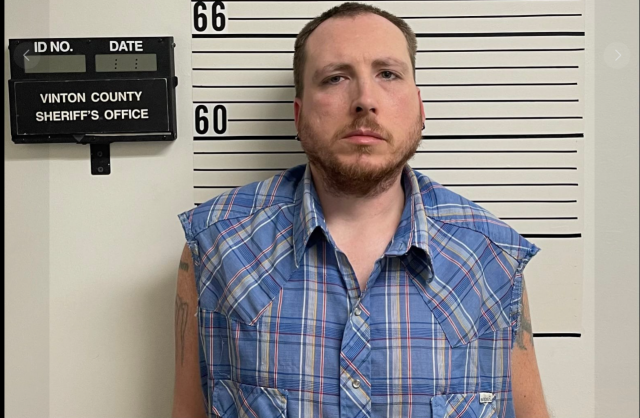 VINTON – A man has been arrested after a false claim against a student.
On December 10, 2021 the Vinton County Sheriff's Office was notified by the Vinton County High School of an individual calling the school and stating that a student had made accusations of bringing a gun to school. Vinton County Schools were placed on lockdown as a precautionary measure. The Vinton County
Sheriff's Office then conducted an immediate investigation where multiple individuals were detained for questioning. It was determined through the investigation that the caller had made a false accusation about the student that stemmed from a family dispute, and there was no merit to the claims or evidence supporting them. Lonnie Mace Jr., age 39 of McArthur, was taken into custody after confessing to making the false claims. Mace was transported to SEORJ and a bond hearing is expected to be scheduled early next week. The case will be sent to Vinton County Prosecuting Attorney Jim Payne for review.