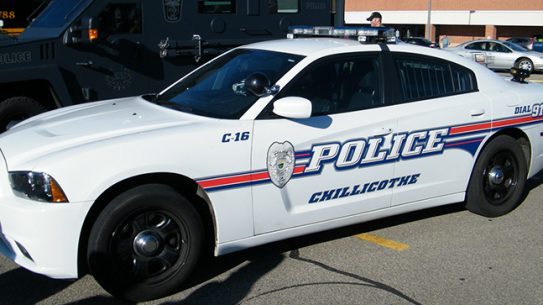 Chillicothe – Chillicothe police were called to the scene of a possible drowning on 8/23/22 in the area of the floodwall.
When officers arrived they found several people waving to the officers and pointing in the direction of the water. The two persons told police that there was someone in the water splashing around and yelling for help.
When the officer observed the suspect in the water he noted that he was in the shallow end of the water, and demanded that the man come out of the water immediately. After the suspect finally came out the officer noted in his report that his pupils were pinpoint and Bryan had difficulty in sitting still.
Identified as Bryan McClarren because police had previous contact with him.
Police asked McClarren what was going on and why he was yelling for help. He told the police it was because his feet were tangled in seaweed and he was stuck. Bryan also noticed that he cut himself at some point while he was in the water.
Officers noted that around his area by the floodwall they found used syringes in Bryan's property that was sitting near him.
When the officer asked if he had used drugs, he told them earlier in the day.
Bryan was determined to be a risk for himself at this time and was issued summon citation for disorderly intoxication and given a court date for 9/2/22 at 9:00 am. Bryan was then transported to ARMC by the squad.