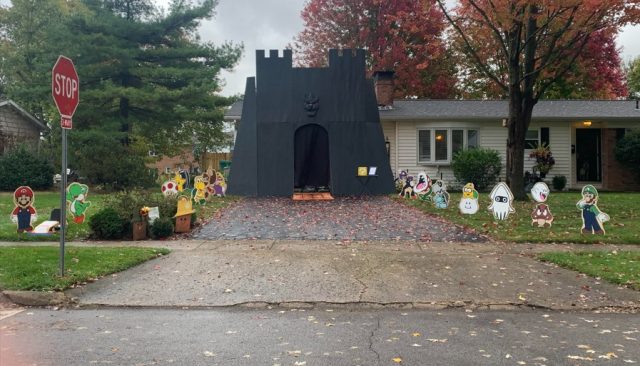 CIRCLEVILLE – Hey look it's Mario! Locals have set up a great display of Mario and Luigi adventure characters for Circleville Trick or Treat!
The local Evans family last year did an amazing Jurrasic park themed Halloween, this year they went with another iconic scene that most will know and love Bowsers Castle.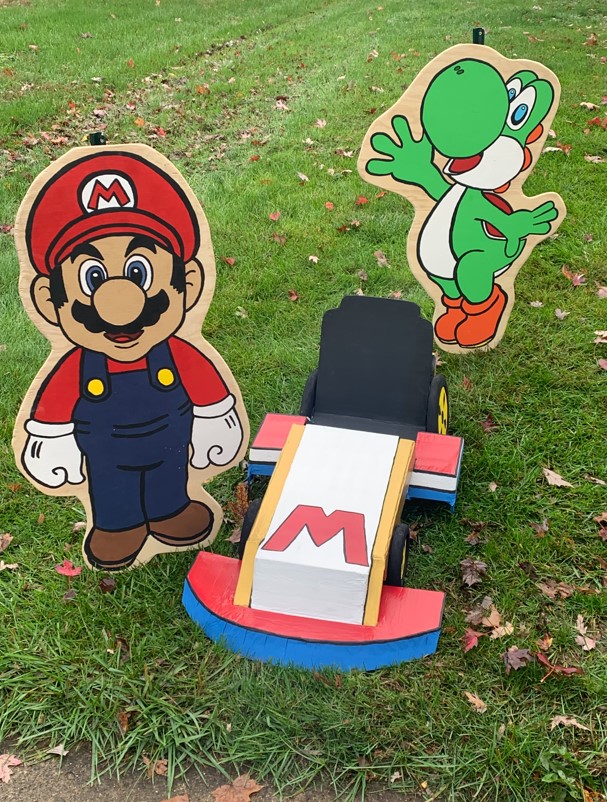 This year, "we are going to have over 15 characters on display, a 16 foot tall Bowser castle complete with a smoke machine, and over 40 pounds of candy to hand out!, said the Evans.
The setup incorporates many years of Mario games including Mario cart, Yoshi, pant chomps, and more. If you have a gamer kid this would make for an amazing photo op for Halloween photos, make sure to send them to us so we can post them! The Evans also are including a suggestion box for next year's theme.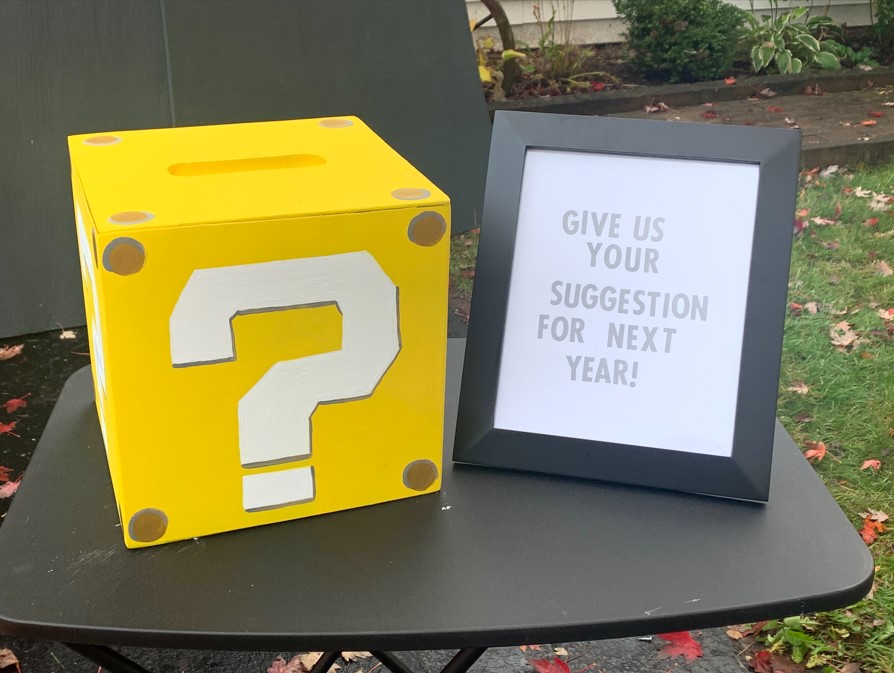 The display is located on Garden Parkway in Circleville! Circleville Trick or Treat is Saturday, October 30 from 4 pm to 6 pm.