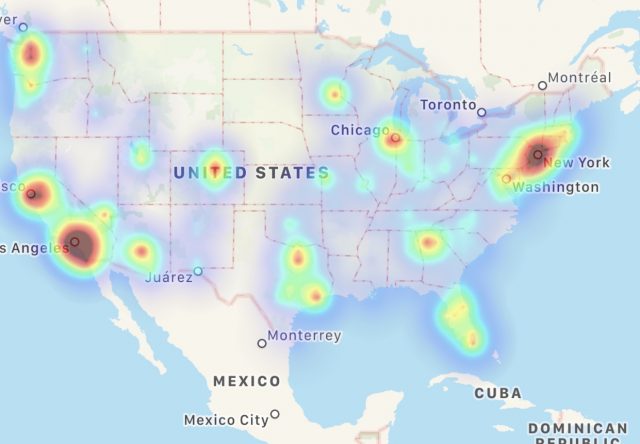 US – Most of the larger nationwide cellular networks are reporting issues with cell phone usage today.



According to down detector T-Mobile, Metro PCS, Verizon, At&T, Sprint, Us Cellar, Comcast, and Us Cellular are all reporting a spike in outages.



People on twitter have complained about not being able to access online and calls not going through being the major issues.
Teams continue to work as quickly as possible to fix the voice & messaging problems some are seeing.
Data services are now available & some calls are completing. Alternate services like WhatsApp, Signal, iMessage, Facetime etc. are available. Thanks for your patience. https://t.co/uQiGSAFEAH

— Neville (@NevilleRay) June 15, 2020
Our engineers are working to resolve a widespread routing issue affecting voice & text. Customers may experience longer care wait times. Please try third-party calling apps (FaceTime, WhatsApp, Signal) as a temp solution.

— T-Mobile Help (@TMobileHelp) June 15, 2020