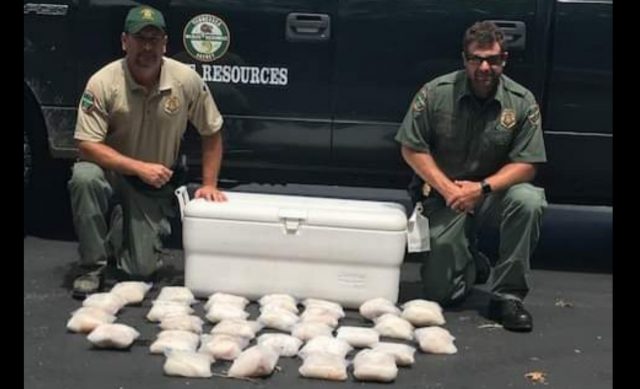 Ohio Division of Wildlife- According to a social media post shared by the Ohio Division of Wildlife, illegal walleye filets have been confiscated by the Tennessee Wildlife Resource Agency.
Although there isn't much information being released at this moment, the social media post goes on to say that the TWRA was happy to work with ODOW on this case.
Below is a direct quote taken from the social media page of the Tennessee Wildlife Resource Agency. 
"More cannot be said because the case is still under investigation. Wildlife Officers duties are to uphold the TWRA mission (https://www.tn.gov/twra/about-the-twra.html ) and although we're greatly saddened by the troubles in our nation, they continue their great work and we're proud of this.
Laws in OH vary from those of our state. OH laws require walleye fillets to remain whole and be packaged in specific ways. Lastly, we're happy to assist another agency. Working together is a necessity.
After receiving information from Ohio Division of Wildlife officers about an individual coming back to Tennessee with a large amount of illegal walleye, Sergeants Jon Ryan and Pete Geesling set up surveillance for the vehicle. After performing a traffic stop on the suspect and subsequent inspection of the fish, they seized 28 individual bags of frozen walleye fillets. Each bag contained fillets from three fish for a total of 84 fish. The fish will remain frozen and returned back to Ohio #wildlifeofficers for evidence in their case.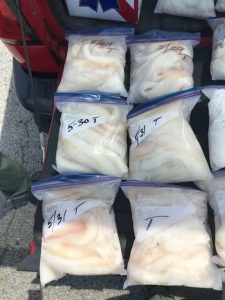 To report a violation visit: https://www.tn.gov/twra/law-enforcement.html
#everywheredoingeverything #workingforwildlife #wildlifeofficer #tnwildlife