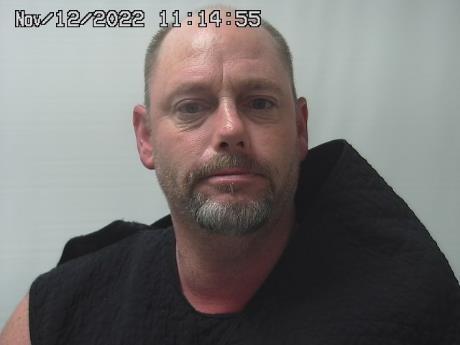 Madison – An armed man was chased from Madison county into another county and back to Madison county last night
According to OSP around 12:30 am West Jefferson OSP attempted to stop a vehicle for a traffic violation when the driver of the vehicle took off. The driver went East into Franklin County then south onto Georgesville road when the driver stopped and produced a handgun at the OSP officer. He then took off again heading back toward Madison County.
OSP was able to get Madison County sheriff involved close to the county line where they used stop sticks to flatten the tires of the vehilce. The pursit ended in Lafayette Plain City road where the man refused to leave the vehicle.
Franklin SWAT was called into the area and around 5:45 am the man was taken into custody without incident.
Steven Ray, 48 was arrested and charged with FAILURE TO COMPLY ORDER POLICE OFFICER, and DRUG PARAPH/PROBATION VIOLATION