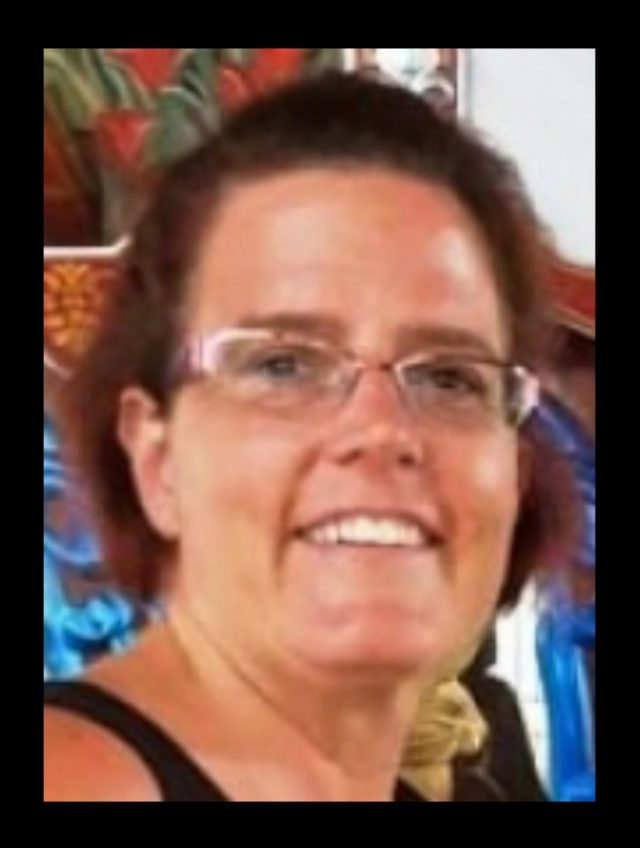 Logan OH- Angela L. Kane, age 51 of Logan and a Franklin County Sheriff's Deputy, passed away tragically Friday, September 25, 2020 near Canal Winchester from injuries sustained from an auto accident.
She was born on August 14, 1969 in Columbus the treasured daughter of Charles B. "Barney" and Linda (Estep) Chapman of Logan, Ohio.
Angela graduated from Fairbanks High School in 1988 and received her bachelor's degree from Ohio Christian University in 2010. She proudly paid her way through college and was an accomplished swimmer, working at the YMCA in Circleville several years.
She aspired to serve as an agent with the Border Patrol and was accepted, however another opportunity was opened as a Deputy Sheriff with the Franklin County Sheriff Department. A position she took great pride in and loved over the past 10 years.
An outdoorswoman at heart, she favored hiking, four wheeling, traveling, and tending to her yard. She was happiest quilting or serving in her capacity as a Deputy.
Angie was not a cook, but a wonderful baker, especially her apple pie and brownies. Angie possessed a loving heart. She was eccentric at times and with a smile even a bit loony. She was fond of her cats Little Mister and Gismo. Described as a patient person with a kinder soul, she was most definitely "Daddy's Girl". She will be remembered for her take charge attitude, helpful ways, and love of family and fellow Deputies.
In addition to her parents she is also survived by sons: Donavan W. Kane of Ada, Dustin A. (Maya) Kane stationed in Okinawa, brother Michael B. Chapman (Sandy Engel), niece Ashley Burke, nephew Tyler McDermott, and a host of extended family and friends.
Friends may call Friday, October 2nd from 9:30-10:45 am at the DeVore-Snyder Funeral Home, 637 N. St. Rt. 61 (at St. Rt. 3), Sunbury, Ohio 43074.  Fraternal Order of Police services will begin at 10:45 am to be followed by the outdoor funeral services with Chaplain Fr Leo Connolly officiating. The service will be livestreamed and can be viewed at www.facebook.com/SunburySFH. Full Franklin County Sheriff Honors will follow the services, who will escort her onto Witmore Cemetery near Nelsonville for burial. With the services outside, please dress appropriately, face masks should be worn, and social distancing will be observed.
Memorial contributions can be made to Wounded Warriors Project, P. O. Box 758516, Topeka, KS  66675.
Condolences may be expressed at www.snyderfuneralhomes.com