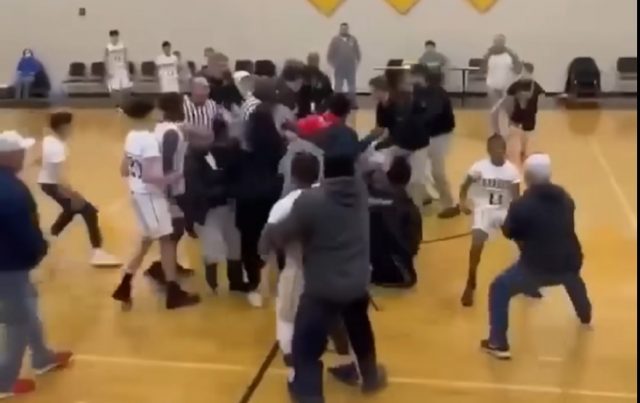 Circleville – A video that has gone viral in the area portrays a basketball game that spun out of control when a hard foul turned into a brawl on the court with parents and students on Monday, January 9th.
Since then many people have asked what will happen next.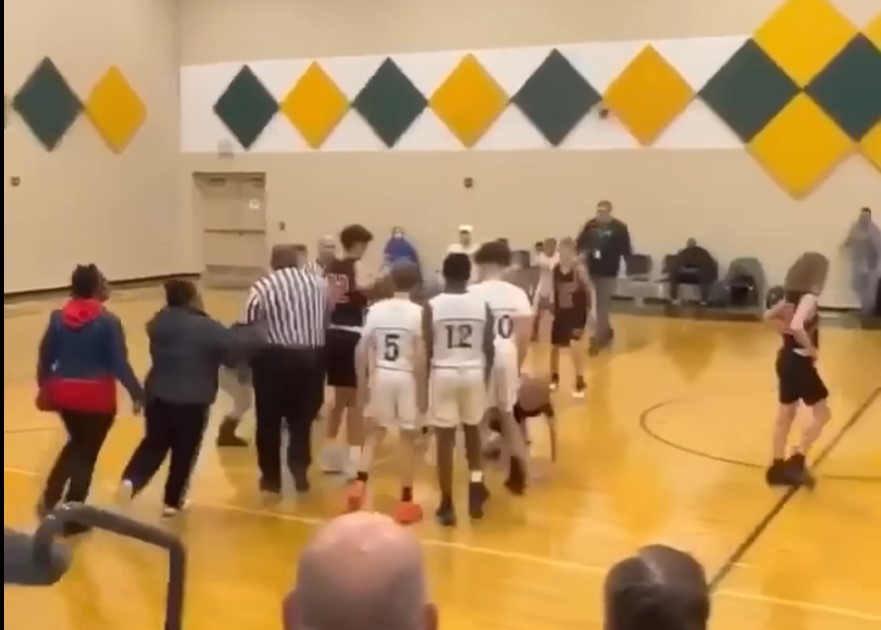 A statement from Hamilton Local Schools says the following:
By now, many of you are aware of a situation that occurred at our middle school boys basketball game on Monday, January 9. Tempers flared on the court, which led to a fight involving participants, resulting in several fans rushing the court.
We take pride in our student-athletes and how hard they work to be on the court with their teammates. We understand the emotional nature of sports, but fighting will not be tolerated. It is never appropriate for fans to run onto an athletic court or field during these situations, even if they intend to break up a fight. We have officials and school personnel to intervene in these situations.
Attendance at these events is a privilege, not a right. Those who choose to engage in activities that conflict with our school system regulations will not be permitted to ruin the experience for those who attend these events to support our student-athletes.
Our school system will continue to take appropriate steps to help ensure that venues for athletics and other extracurricular activities are safe and welcoming environments where supporters can focus on the event and not be distracted by inappropriate behavior.
Circleville City Schools commented, "Hamilton is handling things internally on their end while we are focusing on what we need to do to continue to allow our student-athletes to learn and play in a safe environment. With that in mind, our Athletic Director, Brandon Wright, along with the Circleville Middle School Administration and Coaches, recently held a parent meeting to allow families to ask questions and voice any concerns they have after Monday night's game. Going forward, we will continue to hold these meetings to be as transparent as possible with our policies and procedures after incidents like these. "
Some comments on the viral videos have been inaccurate so the Coach wanted to clear up what happened after the video:
After the incident occurred Hamilton Township asked for a police presence to make sure that it was a safe environment for kids. The 7th-grade game went on after teams were taken to the locker rooms by their coaches. The coaches spoke with the athletes to make sure they felt comfortable and safe returning to the game to finish. There was an increased police presence in the gym for the competition of the 7th-grade game. The 8th-grade game went on as planned without any incidents.
Despite rumors on social media, no guns were seen or found during the incident.