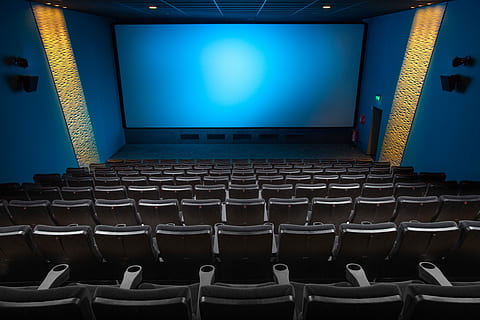 CHILLICOTHE, OHIO, October 8th 2021 — Two Chillicothe-based teams have been selected as finalists for their films submitted in the 2021 Single-Take Film Challenge. Each team was required to create a short film that contained no camera cuts throughout the entire film. Though only twelve films were selected, including films submitted from New Zealand and Ireland, both Pieces of Pizzelles and Not Another Comedy Musical were among the final cut before the live event October 9th in Sarasota, Florida where awards for most entertaining film, extraordinary cinematography, best "making of" film, audience favorite award, and the grand prize of best film will be presented.
Throughout most of the summer, Daniel Griesheimer, Owner of Ohio Creations LLC and director of Not Another Comedy Musical, along with assistant director, Jessica Minney had been busy planning, preparing and executing a single-take comedy musical. With the help of other local businesses, Youphoria Fitness & Paper City Coffee, Ohio Creations was able to complete the seemingly impossible task of creating, writing, composing, and choreographing an entire musical in a single take. Griesheimer stated, "We also couldn't have done it without the help of so many local artists in the community. This is their time to shine just as much as it is ours."
While planning was underway for the musical, Director Eric Zanni was hard at work on his own film, Pieces of Pizzelles. He feels the biggest driving force behind the completion of his film was the sacrifice and energy that his entire team put into the project. "I feel very fortunate to have worked with such a dedicated, talented team that was ready to take on any challenge." Says Zanni. "Chillicothe has a passionate, growing film community. My hope is that having two films make it to the finals from our town will inspire and draw more attention to the creatives in our humble corner of the world."  
Now, local members from both teams will be traveling together to the live theater event in Sarasota, Florida. Each team will have the opportunity to see their film live in theaters, attend a Q&A session, and be eligible to win one of various awards, including the audience favorite award which allows everyone the opportunity to view the top twelve films and more as well as vote online for your favorite. "We would love to see one or both of the teams from Chillicothe bring home an award for their film. I believe it would give other filmmakers in the community the courage to push yourself every single day. That anything is possible, even if you're from a small town. You just have to go for it." Says Griesheimer.
Ohio Creations is an independent arts and entertainment organization designed to provide a network of artists throughout the local community who share a passion in filmmaking and artistic design. Our mission is to provide local community members with an opportunity to explore the arts & entertainment industry while working with local professionals within their community in which they serve.
The link to view and vote for your favorite online will not be shared until October 8th, 5:00PM EDT. Voting begins at 5:00PM EDT October 8th until 5:00PM EDT October 10th.