Micheal Cessna had an idea that became a very popular service. Cessna idea came to him while attending Ohio Christian University as his buddies knew he was a skilled mechanic and would call him up for car trouble and maintenance.  News spread and soon he was traveling around in his personal car with a tool box servicing vehicles.
Fast forward 2 years, 4 men, 5 vehicles later, with service from Columbus to Portsmouth,  and also taking care of 17 USPS locations. MyAutoCare is a thriving business, "Residential service 24/7, all auto care, scheduled care, at work, at home or the side of the road, we come to you. You can be at work, or sitting on your couch watching TV." said Cessna.
"MyAutoCare offers all types of auto care conveniently", Mike says. When we interviewed Mike, he was doing an oil change. He told me they do a full inspection of all cars they service, and e-mails all notes to the customer.
All mechanics take pictures of the new parts installed along with the dipstick to show the proper oil has been installed. "We are willing to take pictures to prove we are replacing what we are supposed to be for the job." They also keep a history of what has been done to your car, upload that into Carfax for help with resale, MyAutoCare is always happy to print it off for you also if your planning on selling your car.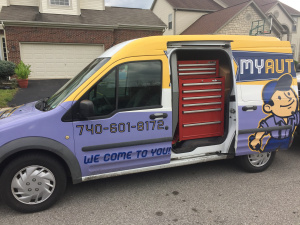 "I can do everything oil to shocks, etc and we come to you, no towing needed!  We can schedule it or we are on call." Mike said. He is able to do major overhaul work such as motors and transmission work. However, such vehicles would need to be brought into a shop.  He claims, though, everything else can be done in the field.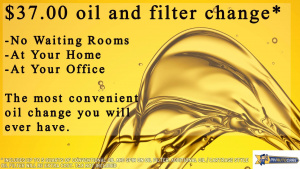 "Prices are comparable to any other shop. We have less overhead so we can offer competitive prices, with more convenience." Cessna says they are stationed here in Circleville, but they travel to Columbus and as far South as Portsmouth for all jobs.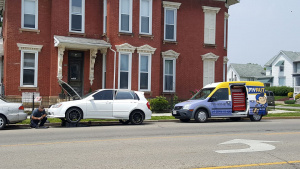 "Each of our mechanics are ASC certified or getting certified, they make more per hour with us than at a garage so I have better mechanics. We are hiring now, we are growing fast, so if you know someone, give us a call," said Cessna.

"WE GUARANTEE ALL WORK". If your interested in getting a quote or scheduling maintenance, give us a call at 740-601-8172, or email [email protected], they also have a website www.myautocare.us and an app: "My Auto Care LLC"
Giveaway Details: 
A random winner will be selected on September 20th for the winner of a free oil change from My Auto Care. You will be contacted by our staff via Facebook concerning winning the prize. My Auto Care will change your oil where you are at, for free within their service area!