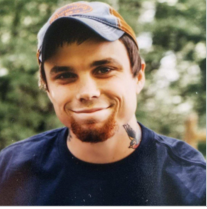 Timothy Cole Duchin, age 23 of Grove City, passed away Sunday, September 10, 2017. Cole was a 2012 graduate of the Southwest Career Academy. Cole always lived life full throttle. He began skate boarding at the age of nine. Skate boarding was like breathing for Cole. He loved fishing at Darby Creek with his uncle Chris and cousins so much, he named his baby girl Darby. Music was his connection to the outside world, although born too late for his taste in tunes. Working on his truck or bike was his addiction and hunting his cup of joe.
[metaslider id=272701]
Riding made him feel at peace, especially with himself. He loved his family above all else and treasured every moment he had with his daughter. His impact on others was life changing. He always saw the good in others and drama he ignored. Cole was loved by many and a friend to most. May he be in your memory Jehovah, until you call his name in the resurrection to life in paradise. Preceded in death by paternal Grandmother Shirley Kennedy Marino. Survived and beloved by his Mom, Rachel (Greg) Stormont and his Dad, Tim (Dori) Duchin; Protector of his only sister, Mallory and his little brother, Cash; Grandparents Charles and Nanette Feucht, Ted (Sharon) Duchin; uncles and aunts Steve (Ann) Feucht, Wendy (Chris) Osborne, Timothy (Shannon) Feucht, Leah (Aaron) Casto, Chris Feucht, Paul Duchin, Edgar Miller, Shirley (Wesley) Bibbee, Kim (Dave) LaRue; and too many cousins to mention; Forever loved by Summer Shane who blessed him with the love of his life, Darby Eileen Duchin.
Cole's family will receive friends 3-7 PM Thursday at the Schoedinger Grove City Chapel 3920 Broadway, Grove City where the funeral Service will be held 10 AM Friday. Interment at Concord Cemetery. In lieu of flowers, contributions may be made to Darby's Education Fund.
Calling Hours
September 14th, 3:00 PM – 7:00 PM
Schoedinger Grove City Chapel
3920 Broadway
Grove City OH 43123