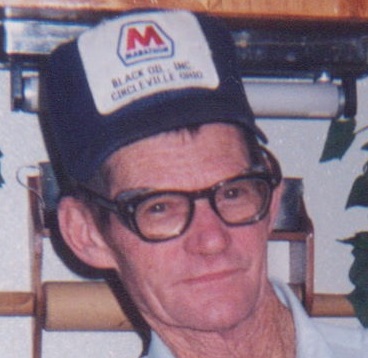 Lloyd Noble, age 73, passed away at his residence on December 2nd, 2017 in the presence of his family. He was born on August 19th, 1944 to his parents Adrian and Mary Mae "Julian" Noble in Tarlton, Ohio. Lloyd was a hardworking man, and he enjoyed the 18 years he spent tending to the Reichelderfer farm. He retired from Schenker's after 16 years of service. Lloyd married the love of his life Monta Kay "Ratcliff" Noble on November 21st, 1973, and they enjoyed 44 years of wonderful marriage together. Lloyd liked to refer to himself as a jack of all trades, and a master of none, as he was quite the handyman. He enjoyed tinkering in his garage while listening to classic country, always staying busy, but above all he loved spending time with his family. Lloyd loved going down to Lost Hollow with his family and playing putt-putt golf and riding golf carts with his grandchildren. He will truly be missed by all who knew him.
Lloyd is preceded in death by his parents; his brother Ned Noble; his sister Vivian Harper; and his great-grandson Robert Rose. Left to mourn his passing is his devoted wife Monta Kay; his loving daughter Angela (Russell) Weekley; and his beloved grandchildren Jessica, Colton, and Adrianna Weekley, great-grandchild Michael Rose; his special niece Dixie Lee Fullen, as well as many friends.
Visitation will be held Wednesday, December 6th at Defenbaugh-Wise-Schoedinger Funeral Home, 151 East main Street Circleville from 4 to 7pm. His Funeral Service will be held on Thursday, December 7th at 10:30am with Reverend Jim Ross officiating at the funeral home. As Lloyd wanted, cremation will follow. Please visit www.schoedinger.com to share a personal condolence or memory with Lloyd's family.