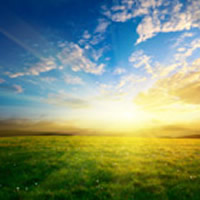 Linda Maryland Collins age 68 of Circleville, Ohio passed away September 11, 2019 at Adena Medical Center in Chillicothe, Ohio.  Linda was born October 30, 1950 in Boston, Massachusetts to Howard and Gertrude Mood.  Linda graduated from Menford High School in Boston.
She met and married her husband Larry Collins on March 18, 1972.  They were married for 47 years.  Linda retired from Big Bear in 2003.  She then decided to stay home and watch her grandchildren.  She was dedicated to her family and friends.  She had a heart as big as gold and never met a stranger and always made you feel welcome.  Linda loved going to the casino, playing cards, crocheting, and being with her 13 grandchildren, Jordan, Brent, Virginia, Harold, James, Jacob, Makayla, Bryanna, Alex, Grady and Zachary.   In July of 2019 Linda found out that she had lung cancer.  She was a brave, fearless fighter.
She fought like a champion but ultimately it took her from us before we wanted.  She is preceded in death by her parents Howard and Gertrude Mood and by her two brothers George and Charlie Mood.  Linda is survived by her husband Larry, children Larry Jr. (Charlotte) Collins, Lisa (Eric) Collins and Lee (Mindy) Collins all of Circleville, special friends  Mary Baranick and Rita Ramey and her Senior Center Euchre family Bobby Coleman and Bob Clark and many nieces and nephews. Linda was loved by all and will be missed by many.  Cremation has been observed.  Wellman Funeral Home handled the arrangements.  Online condolences can be made to www.wellmanfuneralhomes.com.