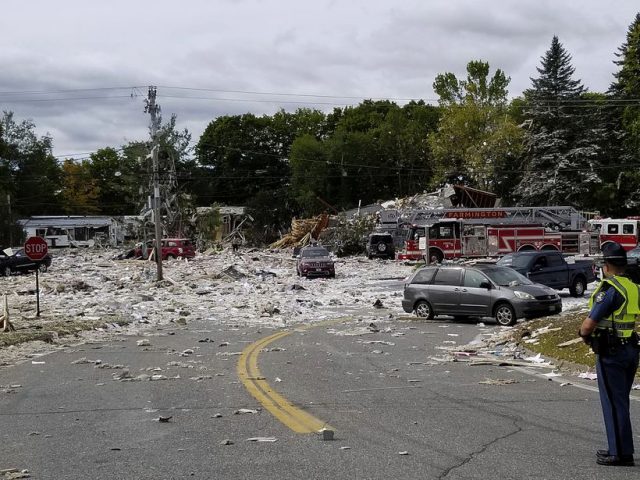 FARMINGTON – This one hits close to home for me being from the area.
According to BangorDailyNews one firefighter is dead and six were injured when a massive building explosion Monday morning on Route 2.
Police are saying a propane leak made the home explode making the area look like a "war zone." The explosion happened at 313 Farmington Falls Road around 8:30 am. The house that was destroyed was reported as LEAP organization, a location that serves adults with disabilities.
Officials said that insulation and debris from the building explosion speed over a mile.
The LEAP office according to their facebook was recently renovated in the spring and the propane system in the building was replaced at that time.