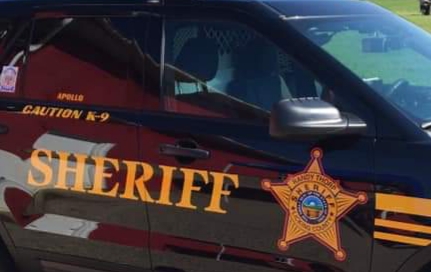 Licking County- Like the movie Gone in 60 seconds but it took these teens 3 days to nab 21 vehicles.
Two juveniles are being held in the Juvenile Detention Center in Lancaster Ohio with both facing 21 counts of Motor Vehicle Theft and two counts of breaking and entering.
Tykquise Merritt age 17 and Donta Stewart age 16 are charged with Breaking into Columbus Automotive LLC on E Main St in Etna Township and Tri County Pre Owned Super Store on E Main St In Reynoldsburg. Columbus Automotive was broken into in the early morning hours of 10-21 and Tri County was broken into in the early morning hours of 10-23.
Over a three day period Detectives recovered 14 of 21 vehicles stolen from the two lots in two apartment complexes in Reynoldsburg, Spinnaker Club East Apartments on Spinnaker Loop Dr and Amesbury Apartments on Harshman Drive.
Suspects eluded Detectives Monday while at the Spinnaker apartment location as they entered the complex and fled on foot abandoning a Dodge Challenger that was found to be stolen from Franklin County.
On Wednesday afternoon while at the Amesbury Apartments Detectives spoted the suspects in one of the stolen vehicles. Both were arrested after a short foot pursuit without incident.
The Columbus Police Department, Pickerington Police Department and Railroad Special Agents assisted in the investigation and recovery of vehicles.
Anyone with information on this case can contact Detective Sgt Mark Brown At 740-670-5536 or [email protected]
Sheriff Randy Thorp
Licking County Sheriffs Office