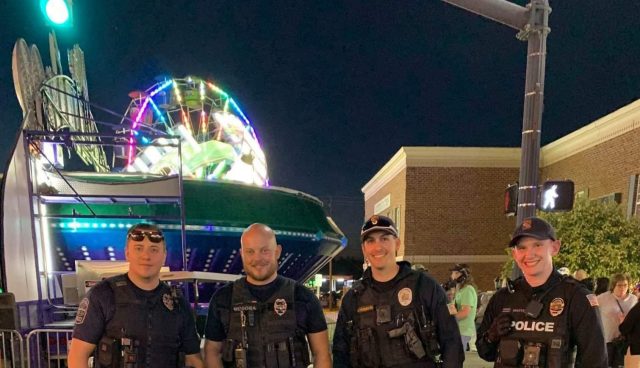 Circleville the Circleville Police Department stepped up its coverage over Pumpkin Show in a very smart way.
2019 PUMPKIN SHOW PRESS RELEASE
2019 was the 113th Annual Circleville Pumpkin Show and it was a year of several "firsts" for the City of Circleville. The Circleville Police Department and The Circleville Fire Department enlisted assistance from many more agencies then ever before. The extra personnel was used to supplement the city staffing shortages city wide but, especially in the downtown area. This extra assistance allowed us to keep the citizens and the hundreds of thousands of guests to our city safer than ever. In all there were 26 partnering agencies here to assist Law Enforcement. Harrison Township Fire Department, Scioto Township Fire Department and Box65 personnel were here to assist the Circleville Fire Department as well as the Pickaway Township Fire Dept. for Emergency Medical Services and Fire Services.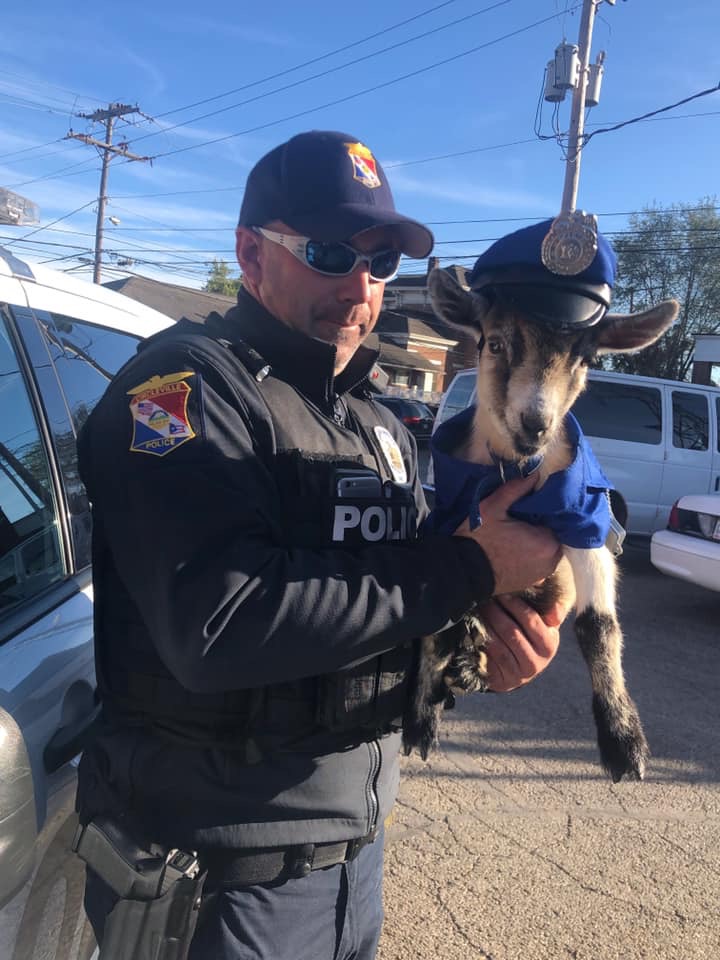 The following agencies were here to assist the Circleville Police Department: Circleville Probation, Chillicothe Police Department, Fairfield – Athens Major Crimes Unit (Fairfield-Athens-Logan-Circleville Major Crimes Unit), Fairfield County Sheriff's Office, Logan Police Department, Lancaster Police Department, Athens County Sheriff's Office, Franklin County Sheriff's Office, Columbus Bomb Squad, Ohio State Fire Marshal Office, Pickaway County Intensive Supervision Department, Columbus Division of Police Mounted Unit, United States Marshals Services (S.O.F.A.S.T.), Madison County Sheriff's Office, City of Worthington Police Dept, Courtland Police Department, South Bloomfield Police Department, Richwood Police Department, Minerva Park Police Department, Shawnee Hills Police Department, Reynoldsburg Division Of Police, Pickaway County Sheriff's Office, Ohio Homeland Security, Ohio Department of Public Safety, Ohio Investigative Unit and Ohio State Highway Patrol.
The Circleville Communications Center handled 432 calls for service during the 5-day event. 355 of those calls were for Law Enforcement assistance while 77 calls were for Fire and Emergency Medical Services. The communication center is a vital part of the Pumpkin Show. The Communications Officers not only handle the 911 calls and the non-emergency calls, but they handle the initial complaints and or questions from the general public walking in from the streets. These officers' voices are the ones you hear sometimes on the most chaotic day of your life. They are the lifeline between officers responding to the citizens and are the ones who are often overlooked as quite possibly the most important First Responders.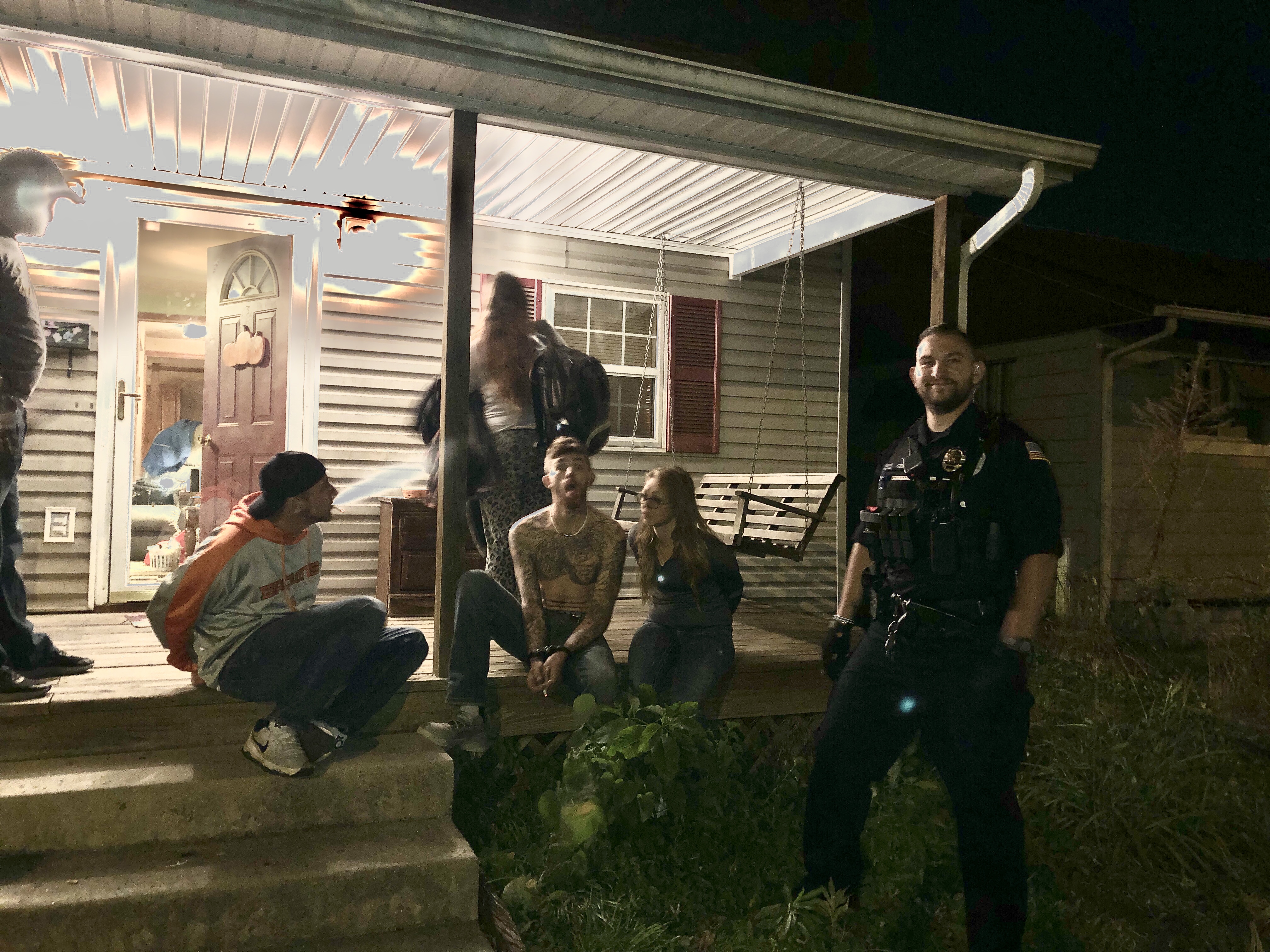 Pumpkin Show started off earlier this year with several individuals being assaulted by 2 suspects. Detectives were called out to assist the Patrol Officers during this case and to collect evidence from the scene. The 2 suspects were arrested and charged with multiple counts of Felonious Assault. Some of the other calls that the Communications Officers answered during the Pumpkin Show were: 2 fully engulfed house fires that required assistance from other jurisdictions, calls where 27 suspects were arrested, 21 missing persons calls and at least 30 traffic stops among other calls where investigations are still pending. We also, unfortunately, had two deaths which are still under investigation at this time.
While there were many Officers that you did see, there were even more that you did not see protecting you from dangers that may or may not have even been present. Some of those Officers assisted in checking for explosives prior to and during the event. Some officers surveilled the crowd from elevated positions, ensuring your safety.
The Circleville Police Department and the Alliance of several of the agencies listed above were able to investigate 7 Narcotics Trafficking Cases as well as 7 Narcotics Possession cases. A Narcotics Search Warrant was served at 333 Walnut Street, 9 Knock and Talk / Probation Compliance Checks where conducted, including one at 126 Gale Court. Officers were able to confiscate the following as evidence: 21.6 grams of Crack Cocaine, 9.5 grams of Methamphetamine, multiple sets of digital scales, an unknown liquid substance, copious amounts of cellphones, drug paraphernalia and baggies and a loaded .40 caliber handgun possessed by a convicted felon. A total of $1985 cash was secured as evidence in the Narcotics Trafficking cases. 44.8 grams of unknown powder was located but, due established precautions in handling Fentanyl and Carfentanil, it will be sent to Ohio Bureau of Criminal Identification and Investigation for further testing in their evidence labs.
The following is a list of all individuals arrested and a list of their charges:
• Kyle Rock, 18 of Circleville, charged with 2 counts of Felonious Assault and 1 count of Assault
• Aaron Cross, 41 of Circleville, charged with Domestic Violence
• Richard Harrell, 23 of Circleville, charged with 2 counts of Felonious Assault and 1 count of Assault
• Tim Smith, 39 of Circleville, charged with Probation Violation
• Michaelyn Watkins, 29 of Ashville, charged with Failure to Appear
• David Hanshaw, 29 of Circleville, charged with Parole Violation
• Nathan Thatcher, 38 of Circleville, charged with 2 counts of Failure to Appear
• Ty Tracy, 52 of Circleville, arrested on out of county warrant
• Caitlin Mossbarger, 30 of Circleville, charged with Probation Violation
• Dimitri Hutchinson, 24 of Laurelville, charged with Probation Violation
• James Boltenhouse, 61 of Circleville, charged with Disorderly Conduct
• Anna Knight, 46 of Circleville, arrested on an out of county warrant
• James Williams, 65 of Circleville, charged with Trafficking in Crack Cocaine, Possession of Crack Cocaine and a Probation Violation
• Ernest Cannon, 53 of Circleville, charged with Trafficking in Crack Cocaine and Possession of Crack Cocaine
• Aneas Ayers, 37 of Columbus, charged with Trafficking in Crack Cocaine and Possession of Crack Cocaine
• Jamar Horton, 33 of Circleville, charged with Trafficking in Crack Cocaine and Possession of Crack Cocaine
• Matthew Werline, 31 of Wilmington Delaware, charged with Disorderly Conduct
• Jeff Bush, 38 of Lancaster, charged with Disorderly Conduct
• Christian Welsh, 25 of Circleville, charged with Theft
• Richard Allen, 23 of Circleville, charged with Probation Violation
• Calbert Cooper, 21 of Circleville, charged with Probation Violation
• Damika Sowers, 22 of Clarksburg, charged with Disorderly Conduct
• Rick Lemaster, 49 of Columbus, charged with contempt of court
• Kejuan Long, 30 of Circleville, charged with Drug Trafficking x2, Possession of drugs x2, Endangering Children, Improperly Handling a Firearm in a Motor Vehicle, Having Weapons Under Disability
• Trevor Winfield, 21 of Circleville, charged with Menacing
• Dylan Lintz, 23 of Circleville, charged with Driving Under Suspension, No Operators License, Possession of Drugs and Violation of Probation
• Letitia Long, 40 of Circleville, charged with Endangering Children, Permitting Drug Abuse x2, Improperly Handling a Firearm in a Motor Vehicle, Possession of Drugs and Trafficking in Drugs
What the police department did not report is how many people the assisted in finding lost kiddos at the fair, or people that needed help. Check out the Police reports on two of those days to see how much our local officers handled here:http://www.sciotopost.com/pumpkin-show-call-reports-1018-1020/