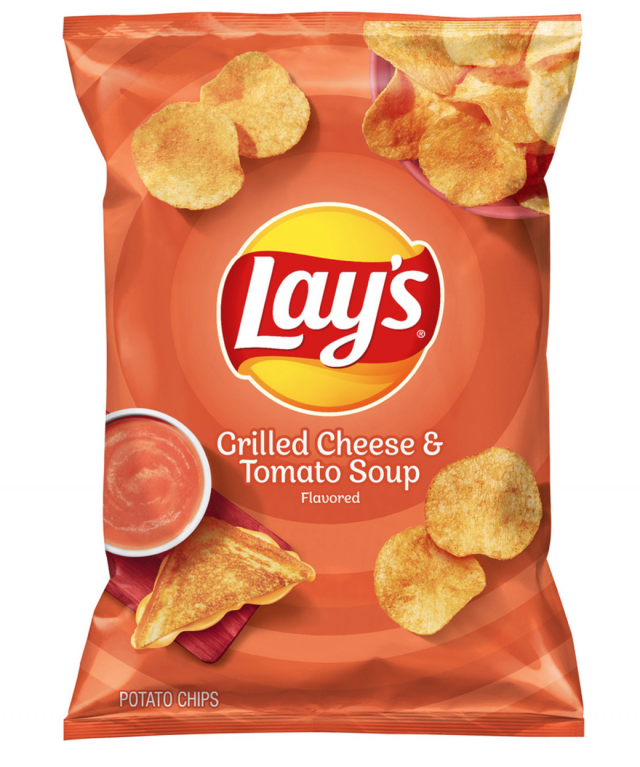 USA – After releasing flavors like Chicken and Waffles, and Southern Biscuits and Gravy it was almost expected to go to more comfort food favorites. Well here it is grilled cheese and tomato.
According to lays, the new chips bring "a dynamic combination of tomato taste and buttery cheese with underlying creamy and toasted notes" and are "reminiscent of one of America's favorite homemade meals."
The flavor is the newest of the limited time only flavors like fried green tomatoes and crispy tacos. Will you try them?
The Flavor will be available on Monday October 21