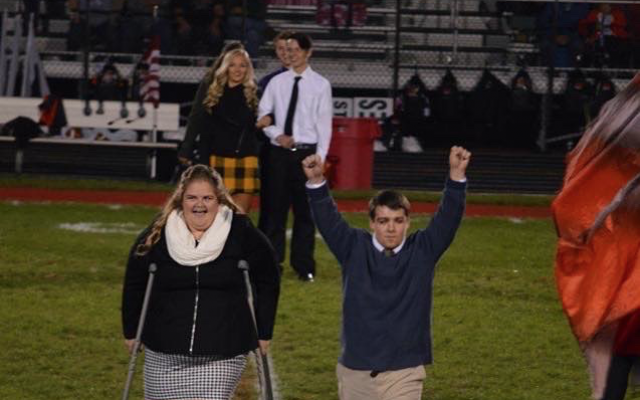 CIRCLEVILLE – Circleville High School crowned a Homecoming King and Queen during halftime ceremonies at Friday night's football game. This year's Queen is Peyton Perini, daughter of Nick and Rachel Perini. The Homecoming King is Max Lattimer, son of Mark and Phoebe Lattimer.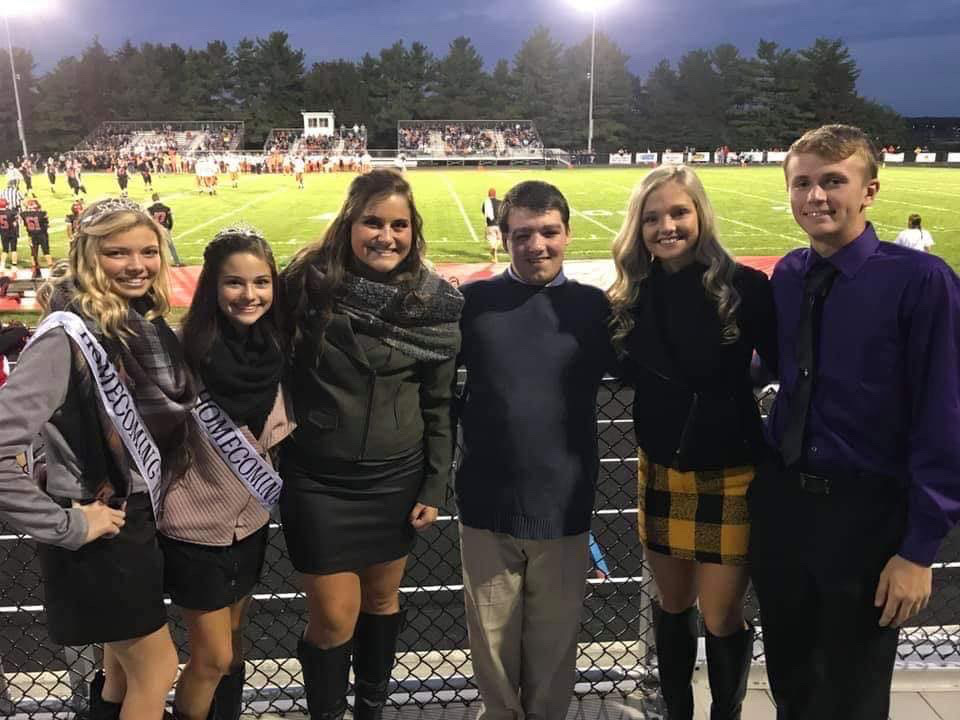 Kyle Cassady, son of Steve and Sandy Cassady was voted by his classmates to be in the Homecoming Court and vie for the title of King. Although Kyle wasn't crowned King this year, he appeared to be the happiest fella in the stadium. Kyle, affectionately nicknamed by his classmates, Maddog, is one of the most popular students at Circleville High School. His positive attitude and charming personality make Kyle a favorite amongst the girls navigating the hallways of CHS.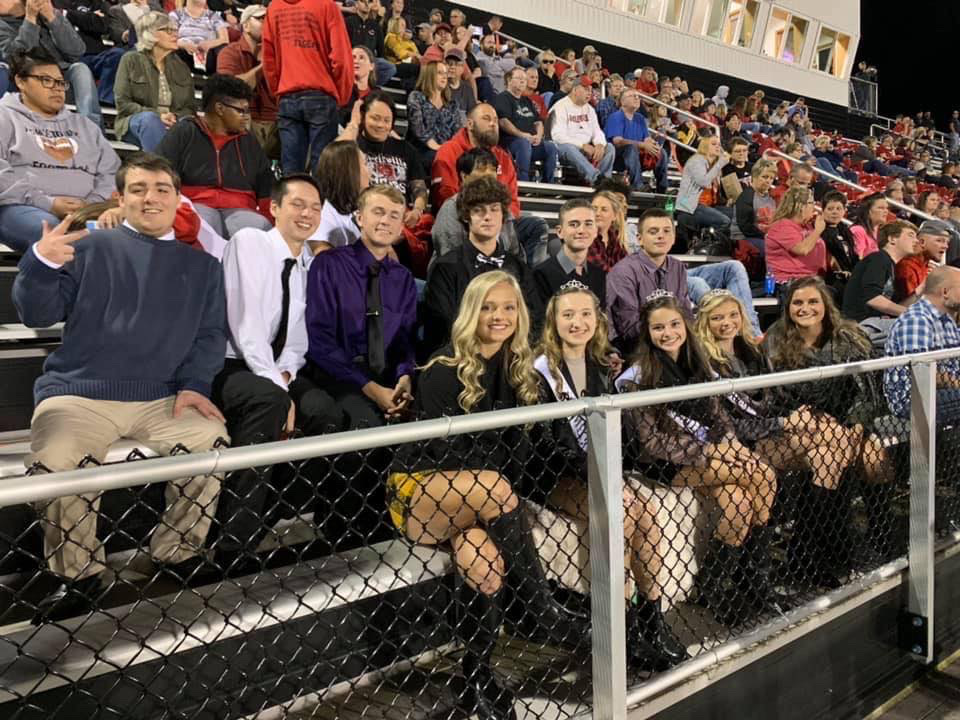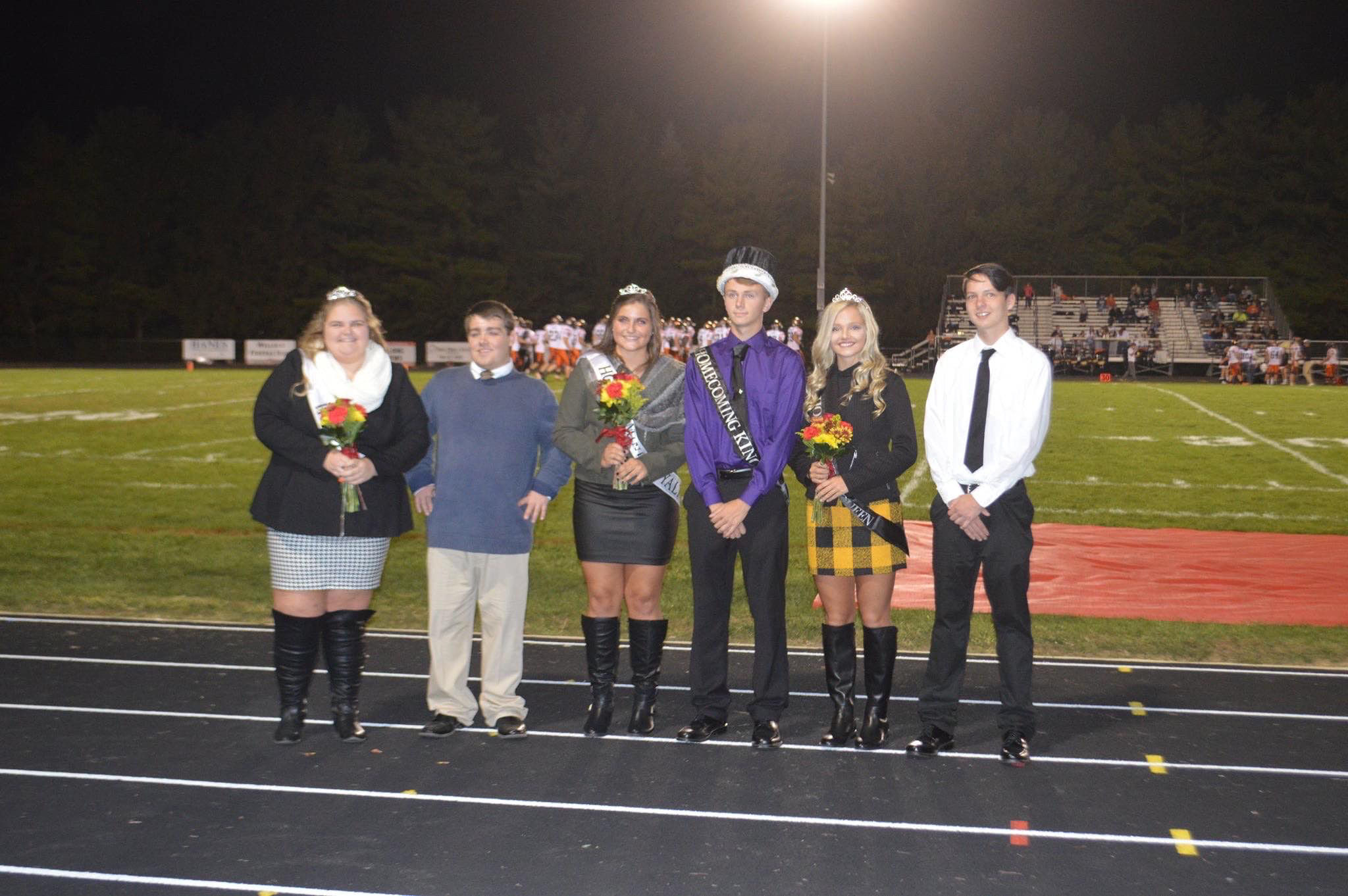 Kyle is an inspiration for both adults and students at CHS. He routinely overcomes daily challenges that most high school students face. Kyle also overcomes some more profound life-long challenges created by disability. His "Never give up" attitude has allowed Kyle to become a leader at the school. He participates in the cheering section at most games where you will find Kyle leading cheers, and even sometimes directing the band. Kyle also enjoys leading the football team through the tunnel and onto the field just prior to kickoff at home games on Friday nights. He is the first guy in the stadium and the last guy to leave every week. Win or lose, Kyle has a private word of encouragement for each player and coach leaving the field at the end of the game.

Kyle is a senior and on track to graduate in May. His future plans include possibly attending Ohio Christian University or finding a job in our community. Kyle states that his dream job would be working for Kroger where he could bring shopping carts into the store and help people load their groceries into their cars. Kyle's popularity and charisma will allow him to thrive in any environment he chooses in life. The students and staff at CHS feel very fortunate to have had Kyle be a part of our lives for the past 4 years.