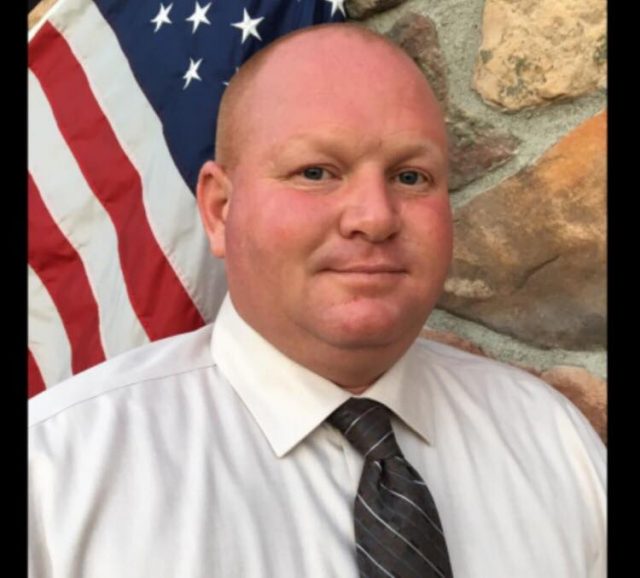 Pickaway County – A familiar face has returned to New Holland after several years out of state. Jason Lawless returned to New Holland police department effective August 8, 2022 as Chief of police.
"Pickaway county is my home. This is where I was raised. My family's here and I love living here. New Holland is a large part of my life. I started this department about six years ago. I feel like I have a vested interest in law enforcement and in this village; which is why I made the decision to return to New Holland. The people here are great! They've been so good to me. They deserve to be safe and secure in their village, and I want to make sure that happens."
Jason Lawless was sworn in office by New Holland City Council earlier this month and started work on Monday. He told Sciotopost he plans to focus on the department and getting it back to where it was previously.
"We are going to work really hard on the community and improve our little village. I am hopeful that with the employees we bring in, things will start looking up. With great officers and community support, things can only get better from here."
New Holland currently has seven officers on staff including Chief Lawless.
Chief Lawless left his previous chief position in 2018 after former Pickaway County Sheriff Radcliff's office charged him with trespassing on property inside the Village of New Holland. Lawless described this situation as "The most absurd, ridiculous, ludicrous injustice I've heard in my entire life".
According to the report, Chief Lawless was posted on a shared driveway property where he was overwatching Pettit's Market due to possible drug activity in the area. The owner of the driveway called the Sheriff's department and complained that Lawless was on her property. This eventually led to trespassing charges against Lawless by the Pickaway County sheriff's department.
"I disagreed with the charge, I knew I was in the right and no one can show any case law that proves otherwise; in Ohio or anywhere in this country. Therefore, I dug my heels in and fought the charge. I didn't do anything wrong."
Lawless forced a jury trial after refusing any plea bargains in 2019. In January of 2019 that charge was thrown out. Lawless has other opinions on what was really going on.
"I know there are some questions about why I left. I ran for sheriff against Radcliff and that really just kind of caused the ongoing dispute with the sheriff's office in general, not just the sheriff. It resulted in a lack of cooperation from the sheriff's department and in the sheriff's office. I never harbored any hard feelings toward the sheriff or the sheriff's office. But,it just made things difficult. I feel like now, all of that is behind us, and honestly, I feel like it ended in my favor."
Lawless said he's ready to work with whomever to move forward with New Holland and the police department.
"I'm very happy for Sheriff Hafey. I'm so glad to see a change in the sheriff's office. I haven't been paying close attention to what's going on with the sheriff's office, but I'm sure sheriff Hafey is doing a great job. I hear that he's out on patrol, taking calls, and will come out when he's needed. I'm so glad that he wants to be involved with the community, and I think he's gonna do a really good job for the county."
The Chief stated since his return on Monday, he has never felt more welcomed by his community.
"I was over at the Pettit's Market gas station for lunch the other day and so many faces that I remember were there. The residents I spoke with told me how happy they were to have me back. I applaud council for doing everything they could to keep the police department up and running. They did a wonderful job, when times were so tough. I think my time here before showed them I knew what I was doing and I could do a good job running the police department. I believe that helped council and the people of the village to come to an agreement to bring me back. Everything's going to be good, it's just going to take a little bit of time. I am here for the long haul and will work diligently with council and my community to create positive change within the village.
Lawless told Sciotopost he is currently working on getting a full scope of what's been going on at the police department and then he will make changes where they are needed.
"We are going to work hard to improve the village."