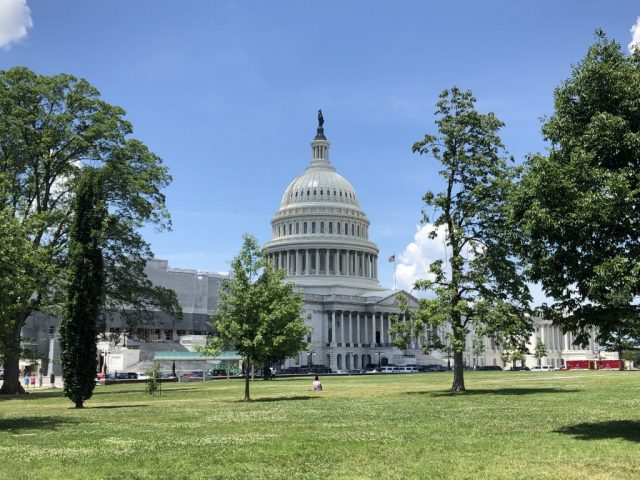 DC – Washington DC Mayor Muriel Bowser is requesting help from the National Guard to help with an immigration crisis happening within their borders.
The crisis began in the spring when Texas Governor Abbott and Arizona Governor Ducey began sending busloads of migrants to Washington DC and New York and dropping them off.
"The District of Columbia writes to provide additional information to support our July 19 request to deploy the DC National Guard (DCNG) to help prevent a prolonged humanitarian crisis in our nation's capital resulting from the daily arrival of migrants in need of assistance. This renewed request addresses the concerns expressed in the Executive Secretariat's August 4, 2022, response to my letter of July 19, 2022,  D.C. Mayor Muriel Bowser wrote in a statement to the President.
"As Mayor since 2015, I've requested DC National Guard support nearly fifty times to support our COVID-19 response, major events, and severe weather. Each time, these operational, apolitical requests have been granted. I have been honored to work with these men and women to keep our nation's capital safe in times of great stress, and I take very seriously my responsibility to honor their service with legitimate, on-mission requests. Ultimately, and once again, our hope is that the DCNG can aid in strengthening local efforts beginning August 22 and extending for the next 90 days. We need help from our federal partners as we seek to stabilize and manage our operating environment in this critical moment."
Governor Greg Abbott said that since the launch of Operation Lone Star, the multi-agency effort has led to more than 292,700 migrant apprehensions and more than 18,400 criminal arrests, with more than 15,700 felony charges reported. In the fight against fentanyl, DPS has seized over 326 million lethal doses during this border mission.
Texas has also transported over 6,800 migrants to our nation's capital since April and over 360 migrants to New York City since last Friday. The busing mission is providing much-needed relief to our overwhelmed border communities.