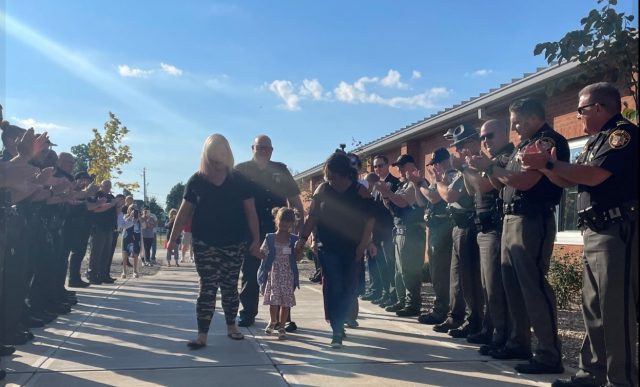 Licking County – The thin blue line showed up for a 5-year-old and stood in the place where her dad could not after her dad was killed on duty in 2017.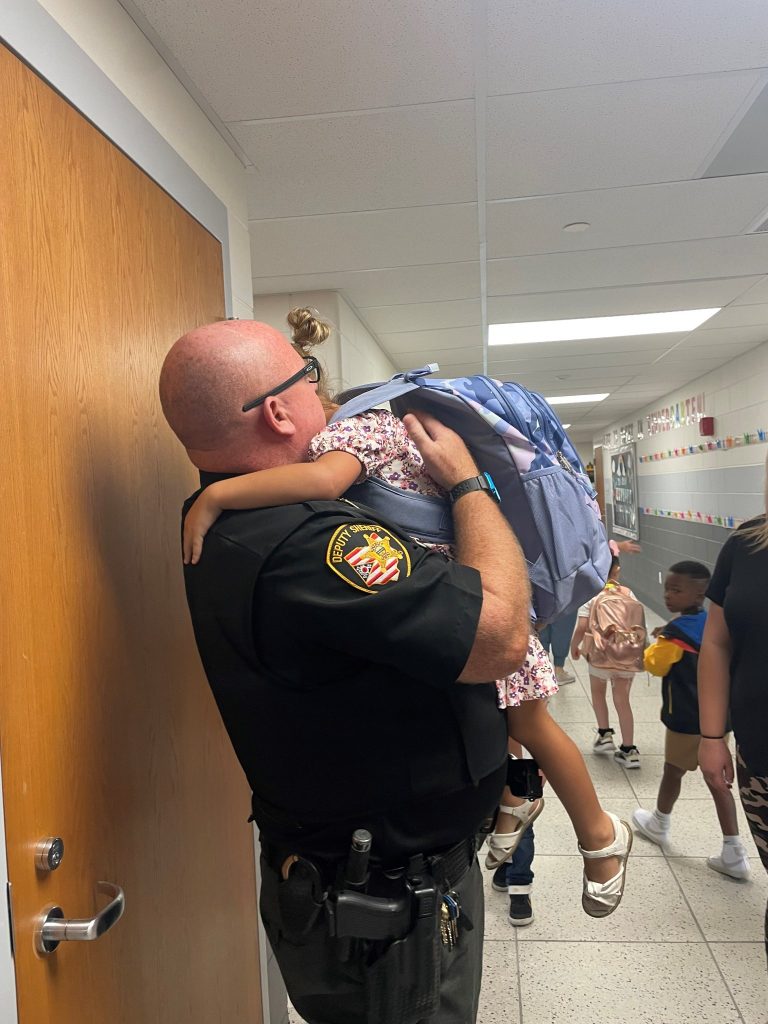 In 2017 Chief of Police Steven DiSario was shot and killed while responding to reports of an armed subject outside of a nursing home on Main Street in Kirkersville Ohio. As he arrived on scene, he notified dispatchers that he had the subject in sight. As he made contact with the subject, he was shot and fatally wounded in front of the nursing home. The subject then went into the nursing home and murdered his girlfriend, who worked in the nursing home, and a second employee.
Lilly DiSario wasn't even born yet
Chief DiSario had only served with the Kirkersville Police Department for three weeks.
Today dozens of law enforcement showed up to show support for a 5-year-olds first day.