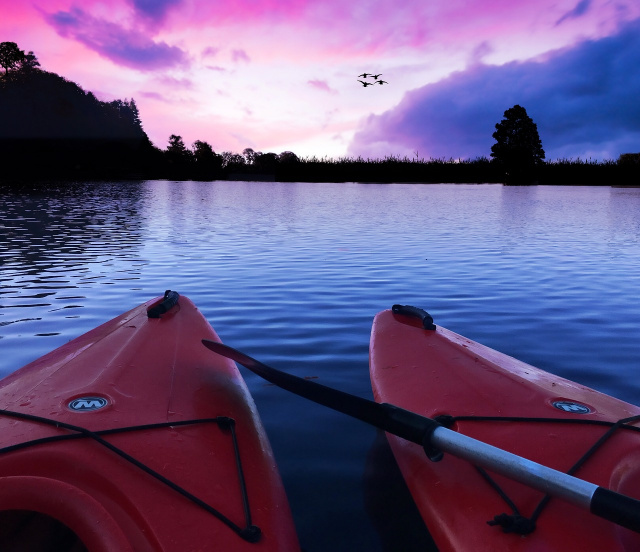 LAURELVILLE, Ohio – The Ohio Department of Natural Resources (ODNR) is making upgrades at Tar Hollow State Park, including a new accessible kayak launch that will give people of all abilities a chance to better enjoy the water.
"ODNR is focused on improving boating and park facilities across the state," said ODNR Division of Parks and Watercraft Chief Glen Cobb. "We are especially committed to making sure that boaters of all skill levels can enjoy their favorite on-the-water activities."
The new accessible kayak launch was installed at the park's existing boat ramp on Pine Lake, near the public beach. Kayaks, canoes, and paddleboats can be rented from the General Store at the park.
The ODNR Division of Parks and Watercraft used funds provided by the Waterway Safety Fund to purchase this launch through EZ Dock. EZ Dock creates decks, boat launches, and more for users of all abilities.
Other improvements at Tar Hollow include modernizing the restrooms at the campground and replacing the camp lodge roof.
Tar Hollow State Park has many other activities for visitors to enjoy, including hunting, camping, fishing, and more. To learn more about Tar Hollow State Park, please visit ohiodnr.gov.
The ODNR Division of Parks and Watercraft provides exceptional outdoor recreation and boating opportunities by balancing outstanding customer service, education, and conservation of Ohio's 75 state parks and waterways