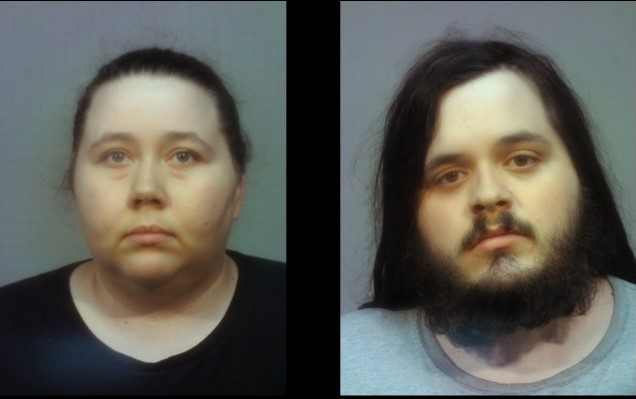 HOCKING – On Tuesday, August 30th, the Hocking County Sheriff's Office received information on a severe case of child abuse. The information was given to a School Resource Officer from a concerned and very vigilant elementary school employee.
Detectives, with assistance from the South-Central Ohio Job & Family Services (Children Services), initiated the investigation immediately. The juvenile was found to have significant and serious bruising on several parts of their body.
Detectives and Children Services Investigators responded to the juvenile's residence, located in the village of Laurelville.
Investigators found the residence and living conditions to be both dangerous and deplorable.
Investigators spoke to the juvenile's mother, and her live-in boyfriend. The boyfriend admitted to repeatedly striking the juvenile, which lead to the extensive bruising.
The mother, Haley Griffith, 26 of Laurelville, and Glenn Morehart, 28 of Laurelville, were both taken into custody and charged with felony child endangerment and domestic violence. They were both transported to the Southeastern Ohio Regional Jail until their arraignment in Hocking County Municipal Court, in which Judge Frederick T. Moses issued a significant cash bond for both.
If you know or suspect someone is suffering from child abuse or violence, please report the information to the Hocking County Sheriff's Office, or your local law enforcement agency.
Additional information can be obtained by visiting the National Domestic Violence Hotline at www.thehotline.org, or by calling (800) 799-SAFE.