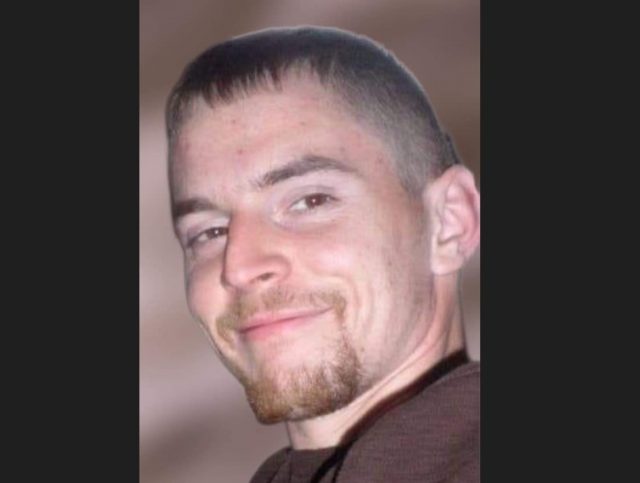 With broken hearts, the family of Larry Wayne Evans announces the passing of a beloved son, father, brother and friend. Larry, 36, of Lancaster, OH, left this world in search of eternal peace on April 20th, 2023. If you personally knew Larry, you would almost think he picked 4/20 to make sure all of his friends thought about him at least one time a year.
Larry was born in Bluefield, West Virginia on January 18th, 1987, having lived in Ohio for 35 of his precious years. He was a 2005 graduate of Logan Elm High School. Despite the fact that Larry was never too fond of school, he was well self-educated. Larry liked to know things. If he was curious, he researched the heck out of it and could tell you anything you wanted to know about the subject by the time he was done, especially when it came to understanding the word of God. Romans 4:20, He staggered not at the promise of God through unbelief; but was strong in faith, giving glory to God. God gave him the strength needed to allow him to spend as many years on this Earth as we were blessed to have him. Larry's next biggest love was for that of Johnna (JJ) and his kids. He wanted the best for them. As a family, we will make sure they grow up knowing how much they were loved by their dad. Larry was also a lover of music that he could relate to and find peace listening to. If you didn't have an appreciation for music like Bone Thugs & Harmony, Krazy Bone and Tupac you couldn't be friends.
Larry was pre-deceased by his grandparents, Delmer and Doris Evans, Wade and Alice Crouse and Jack Hupp. May they all be reunited.
Left here to miss his smile and wish they could have just one more day with him are his father, Douglas Evans, Fulton, OH; mother Cindy (Marion) Hupp, Stoutsville, OH; fiancé' Johnna Elfrink ("Beeb"), Lancaster, OH; son Elijah Evans, Stoutsville, OH and sons Enoch and Jeremiah ("MyMy") and daughter Elana Evans ("Boo Boo"), Lancaster, OH. Brother Austin (Kaylee) Croghan of Circleville, sister Katelyn (Fred) Garcia, of Grove City and grandmother, Shirley Hupp, also of Circleville. Larry had bonus kids that he loved like his own, Destiny and Jasmine McDowell. Aunts, uncles, cousins, nieces and nephews are also left to cherish his memory. Larry had many friends that will miss him. Brandon Isaac was as solid as the come and considered family.
"Death is not the greatest loss in life. The greatest loss is what dies inside while still alive." ~Tupac Shakur
The family is honored to have Larry in the care of Defenbaugh-Wise Schoedinger Funeral Home in Circleville, OH.
The family will gather at 4 p.m. At 4:20 p.m., friends should start preparing for their 5 p.m. arrival, but please save partaking until after your visitation as dinner will not be served. We will be honored with a message from Pastor Eddie Colegrove, who knew and baptized Larry. Following our last day on this Earth to spend with Larry, his wishes to be cremated will be honored.