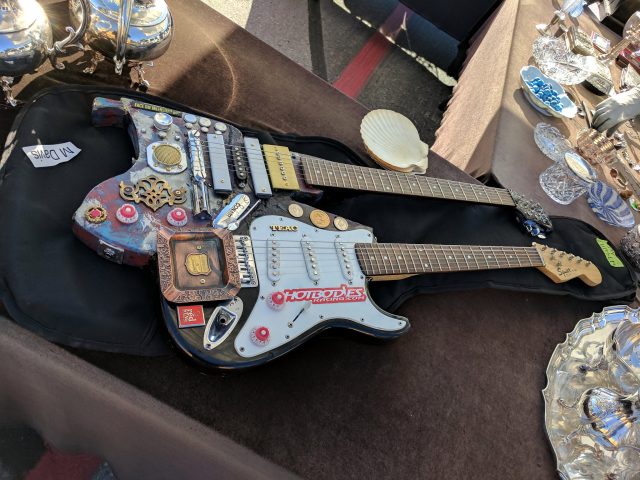 Baltimore – Are you an 80's hair band person, or maybe a 90s grunge, or do you love Old School hip hop? All of that can possibly be found at a unique flea market this weekend.
On Saturday, April 29th from 430-to 8 pm the Metal Merchants will offer, "a Punk, Rock, and Metal Flea Market" located at 209 E Market St, Baltimore Ohio 43105
This event will have vendors present that will be selling music-related pieces, handmade pieces or vintage items only. Thats not it though, you can bring your own stack of tee shirts, hats, Vinyl records, Cds, Old concert tickets, buttons, patches, studded belts, posters for a night to buy, sell, or trade.
The Griely House will be open late and  Specialty Drinks and Menu Items available along with a couple of food trucks.
You can check out the event page for more info here: https://www.facebook.com/events/1359724654825147/?active_tab=about