VINTON – On Wednesday, September 4, 2019, the Vinton County Sheriff's Office received a call of children playing near the road on SR50 in Londonderry. Deputy Nick Trainer arrived and spoke with Larry A. R. Potts age 48 of Londonderry who advised he was watching the children for an individual who had went to the store. The grandmother of the children, who had legal custody, was contacted and advised Potts was to be there and that she was returning home.
Several hours later, the Sheriff's Office received a call from the grandmother stating that Potts had possibly assaulted one or more of the children and had stolen a lamp. While deputies spoke with the grandmother, Potts pulled in the driveway and got out of the car holding the lamp. Potts was advised to wait in his vehicle while deputies spoke with the grandmother. Potts then started backing out of the driveway, with the trunk lid open on the vehicle, and drove down the road. Dep Trainer pursued the vehicle and was able to apprehend Potts a short distance away and took him into custody without incident. Inside the vehicle, deputies found baggy of crystal substance (Possibly methamphetamine), drug paraphernalia, and scales with residue.
Potts was taken to South Eastern Ohio Regional Jail and charged with Assault, Endangering Children, Failure to Comply with Order or Signal of P.O., Obstructing Official Business, and Possession of Drugs and Drug Paraphernalia. A bond hearing is schedule for Thursday.
Larry Potts has a connection to three of the four people in the Brutal Londonderry attack. Leann Potts was Larry's ex-wife and during the divorce charges of domestic violence and child abuse were filed during in the divorce.  Leann was given full custody of the children in 2016 after a four-year divorce battle.  Leann recently filed for a marriage license at the beginning of January and was engaged to Thomas Littler – both were killed at Bowman Road residence.
Larry shortly after the murders was arrested then also for drug paraphernalia in Ross county.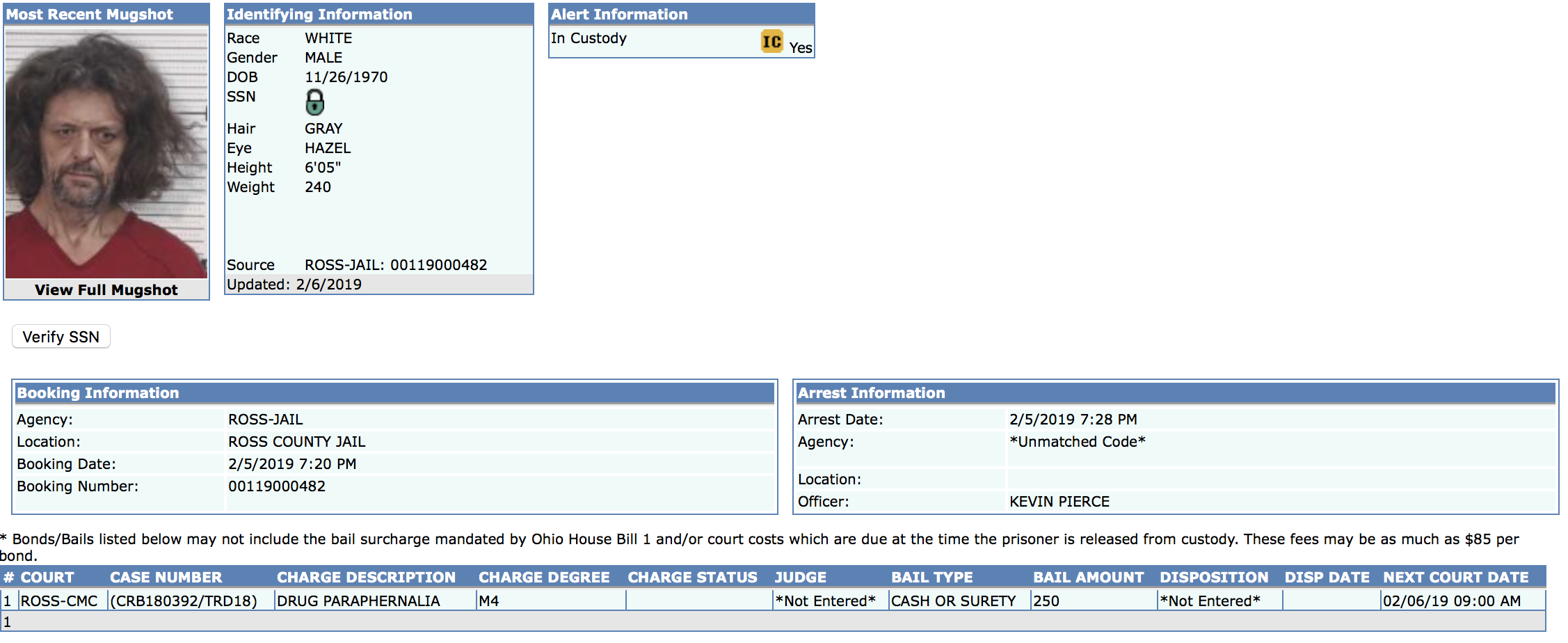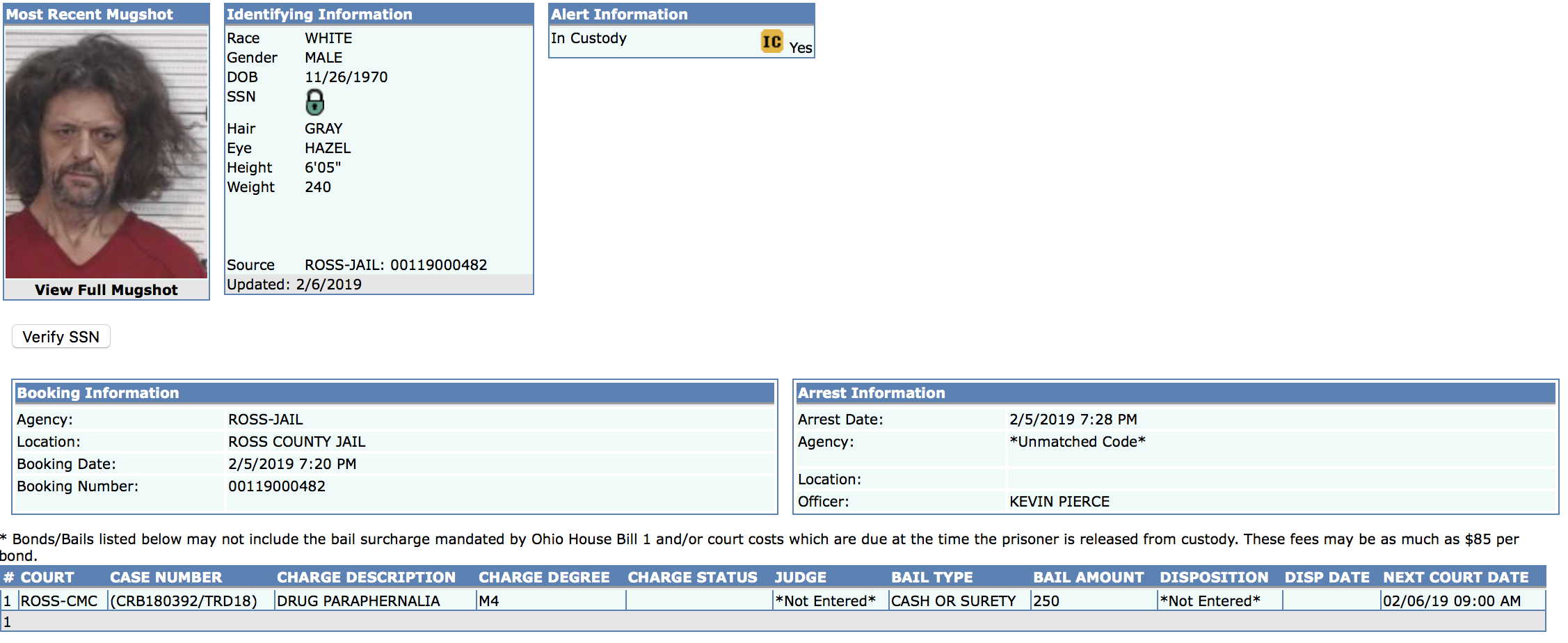 The two victims from the Vigo Road residence were Rick Adams and Tammy Potts. These two people also have a connection to Larry.  Tammy Potts is Larry's sister and Rick Adams is Larrys ex-wife's Leann's, Brother.
In another divorce involving Larry Potts, restraining orders were filed against Potts but later dismissed.
Both locations of the attack were miles away from each other, and over a hundred homes were passed on the way from one to another.  Ross County police in a press release said that these crimes appear to be related.
Currently Ross County Sheriffs office, US 23 Major Crimes Force, Ohio B.C.I. &I, Bureau of Criminal Investigations, and Attorney General Dave Yost are working around the clock to solve this crime and achieve justice.  According to a press release from Ross County Sheriff investigators have executed multiple search warrants, and conducted multiple interviews. The investigation into the matter is ongoing.