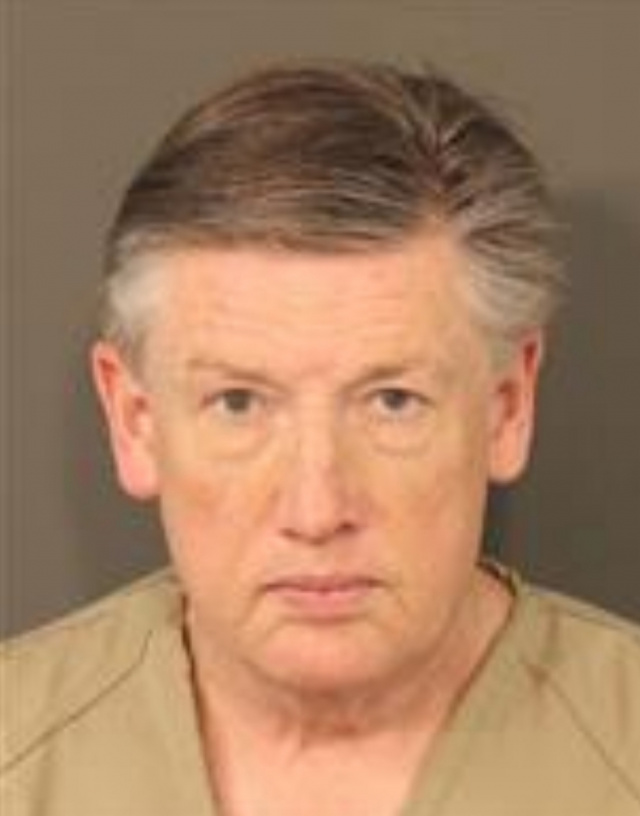 COLUMBUS OH- BREAKING NEWS We are updating this story as we find out more, please consider bookmarking & refreshing page for updates.

At approximately 6A.M. this morning, Channel 10 meteorologist Mike Davis was arrested, he is currently in the custody of the Franklin County Jail. A single charge of SEXUALLY ORIENTED MATTER – MINOR.
This is a breaking story and will be updated at more information is gathered.
Mugshot credit to Franklin County Jail.
From WBNS 10 TV's Website about Mike Davis :
"Live Doppler 10 meteorologist Mike Davis has been helping keep central Ohio families safe from hazardous weather since 1987.
He holds the American Meteorological Society Seal of Approval and has served on the AMS Board of Broadcast Meteorology. He has won multiple Emmy and Associated Press Awards for Best Weathercast and Best Weather Operation (most recently in 2005 and 2006).
Prior to coming to Columbus, Mike worked at TV stations in Las Vegas, Idaho and Minnesota. He holds a journalism degree from the University of Minnesota and studied Meteorology at The Ohio State University. Over the course of his career, Mike has chased tornadoes, as well as covered hurricanes, floods, blizzards, heat waves and drought.
You might go so far as to say that Davis wrote the book on weather in Ohio. He is the author of "The ABCs of Ohio Weather," a book that provides insight into how Ohio's weather works, and what goes into what you see on TV every day.
Mike is married and has three children. His hobbies include a passion for family, writing, wine, ice hockey and, of course, the weather.
In addition to supporting many charitable organizations, Davis loves going to schools and talking to kids about weather. He also spearheaded community educational exhibits like the "Mike Davis Weather Adventure" at the Franklin Park Conservatory, and "The Ocean Above, Our Global Weather" at COSI."