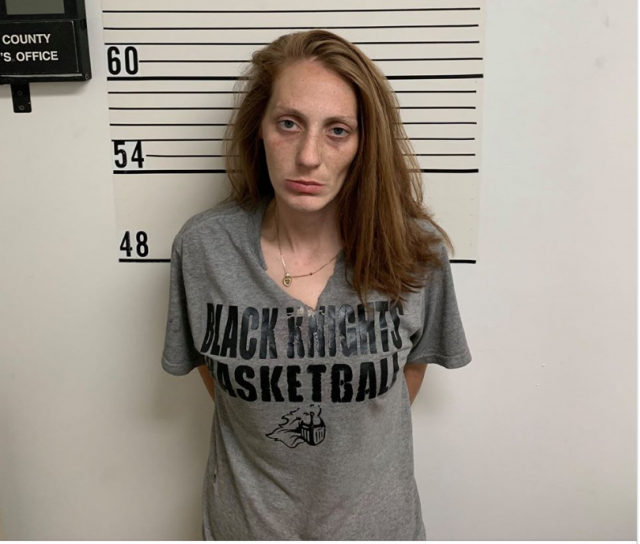 On Sunday, August 31, 2019, the Vinton County Sheriff's Office received a call from an individual stating that a female subject had broke into his residence. Deputy Ryley Dunn arrived in the area and met with the complainant, who advised that while in the shower he heard his dogs barking and he found a female subject lying on his kitchen floor. The female left the residence before deputies arrival. The female, Serena M. Burns age 32 of Vinton, was found in a vehicle near the area. While deputies spoke with Burns they noticed she was sweating profusely, runny nose, and moving her head and body constantly, all indicators of possible drug use. Burns was identified by the home owner as the individual in his residence.
This isn't the first time a woman has broken into a home and acted strangely in May a woman broke into a Vinton county home and washed dishes and pet the dogs before being arrested:http://www.sciotopost.com/vinton-county-burglary-suspect-enters-home-pets-dog-washes-dishes/?fbclid=IwAR028OVnSufOLfYdORMBljyy87u9H0hAmVAGvYCIiRpSKL8aA0LGGKjuzAk
Burns was arrested and taken to South Eastern Ohio Regional Jail and charged with Burglary/Breaking and Entering.