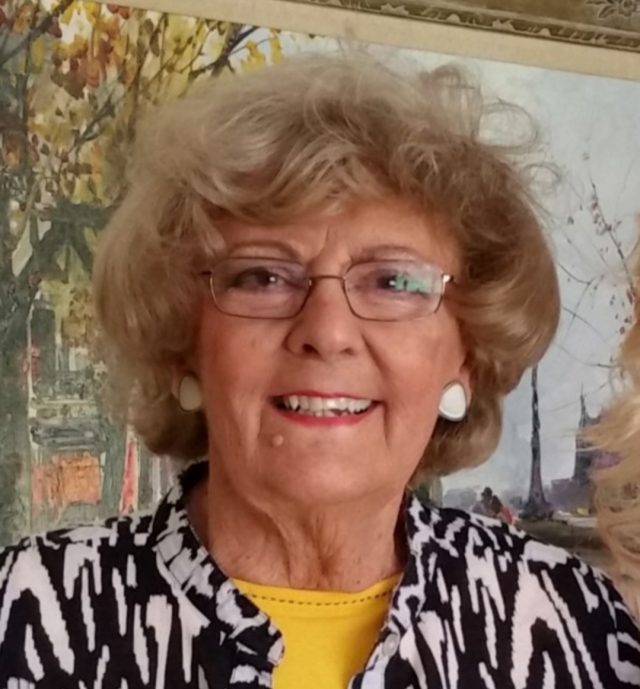 Lancaster OH- Loretta Morrow Duffy of Lancaster, passed away on Monday, December 16th, 2019 at the Ohio State University Medical Center. She was born on June 17th, 1937 in Rushville, Ohio. The daughter of Curtis and Freda (Bontrager) Morrow.

A graduate of RUHS, class of 1955. She graduated from Ohio University with a Bachelors and Master's degree. She was a teacher, serving Lancaster City Schools from 1961-1968, also serving Circleville City Schools from 1975-1995. She was a very caring and loving teacher who admired her students and the many teachers and principals involved in her life. She was a board member, as well as a member of Rushville United Methodist Church. Served as a Trustee of the Pleasant Hill Cemetery Assn., was a member of FCTA, OEA, and NEA. Former officer of the AWBA and Alpha Delta Gamma.

Loretta is survived by her loving son and family, Curtis E. Carey, wife Kathleen, and grandchildren, Adam (Melisa), Kaytlin and Christen; great-granddaughter, Ameia Carey and an expecting great-grandson in February; step-daughter, Tonya Brazil (Mike) of Tonasket, Washington and their children, Kristi, Holly and Michael; step-son, Mark S. Duffy (Patty) of Canal Winchester and their children, Brittany and Kerri; sister, Nancy Morrow Ardrey of Lancaster; three nephews and two nieces; sister in law, Dorothy Shuping, of Troy, Ohio; caring cousins, Betty Love; Mike and Dana Ippoliti, and Jeff and Gretchen Mohler. Loretta is also survived by a true friend and companion, William T. Koska. Loretta was preceded in death by her parents; loving husband of 31 years, Howard E. Duffy; brother, Jay D. Morrow; special aunt, Florene Morrow Mckeen, and many other aunts and uncles; sister in law, Bernadine Swisher; brothers in law, Donald Ardrey and Harold Duffy; and cousin, Fred Love.

Dignity Cremation is to take place through HALTEMAN-FETT & DYER FUNERAL HOME. A Memorial Service is to take place at a later date in January. In lieu of flowers, donations may be made to Rushville United Methodist Church (PO Box 59, Rushville, OH 43150).