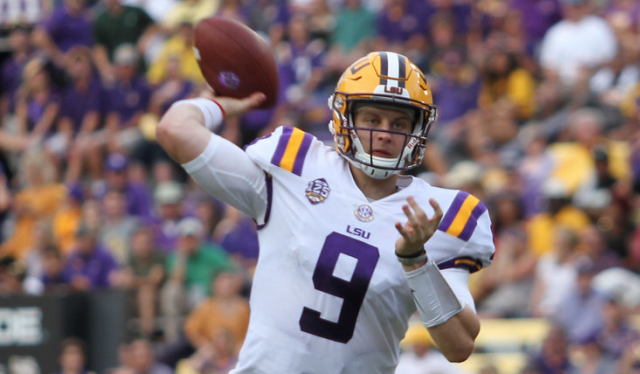 ATHENS – Joe Burrow made a inspirational speech during his acceptance speech of the Heisman Trophy this weekend, so inspirational it has collected thousands of dollars to a food pantry to his Ohio hometown.
"Coming from southeast Ohio it's a very very impoverished area and the poverty rate is almost two times the national average. There's so many people there that don't have a lot and I'm up here for all those kids in Athens and Athens County that go home to not a lot of food on the table, hungry after school. You guys can be up here too," said Burrow on Saturday Night.
Shortly after Burrow's speech on Saturday a Fundraiser was started on social media was started on Sunday that quickly went viral and by today December 17, 2019 and raised 363,047 dollars and still growing.
Burrow played for Ohio State for three years, but in 2018 Dwayne Haskins Jr. became the starter for Ohio State and Burrows took his talents to LSU.