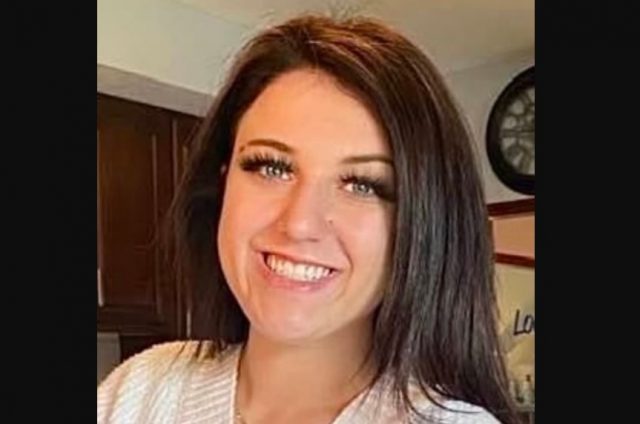 Lainey Rae Downie, age 20, of Grove City suffered traumatic brain injuries due to an automobile accident on Wednesday, January 19, 2022. Her soul went to the heavens at 1:59 p.m. Saturday, January 22, 2022 in Grant Hospital, Columbus. Her body remained on a vent in Grant Hospital until January 24, 2022 so she could donate her organs. Her generous gifts saved four lives and gave sight to two people.

She was born December 29, 2001 in Riverside Hospital, Columbus; daughter of Matthew Scott Downie and Linette Rae Sproull Downie.
Lainey was a 2020 graduate of the Focus Learning Academy, Columbus, Ohio. She was working at Papa John's Pizza in Grove City and had also worked at Petland in Grove City where she planned to return back to work there this week.
Lainey was preceded in death by her paternal grandparents: Gordon and Bonnie (Evans) Downie; great-grandparents: Cloyd and Betty Sproull, Christy and Ray Russell, Gordon and Anna Downie, Benjamin Evans, and Bud and Sara Cope: great aunts and uncles: Sandy English, Norman Orr, Cliff Orr, and Larry Orr.
Surviving are her parents, a brother, Louden Scott Downie of the home, maternal grandparents, Gary and Linda Sproull; three uncles: Gregg (Carolyn) Sproull of Uhrichsville, Geoff (Christina) Sproull of Piedmont, Mark Downie of Wheeling; her boyfriend, Ryan Cabot of Grove City; six cousins: Garrit (Abby) Sproull, Grant (Maddy) Sproull, Grayden Sproull, Anthony Sproull, Victoria Boles, and Jonathan Boles; great aunts and uncles: Kathie Downie-Bogle, Mary (Chuck) Mead, Cindy (Joe) Lyle, Cheryl (Ed) Singer, Susie (Bob) Nye, and lots of other people whom she loved.
Viewing will be held from 2:00 to 4:00 and 6:00 to 8:00 on Friday, January 28, 2022 in Koch Funeral Home, 216 S. High Street, Freeport, 43973. A Celebration of Life of life service will be held at 1:00 p.m. Saturday, January 29, 2022 also in the funeral home. Burial will follow in Moorefield Township Cemetery.