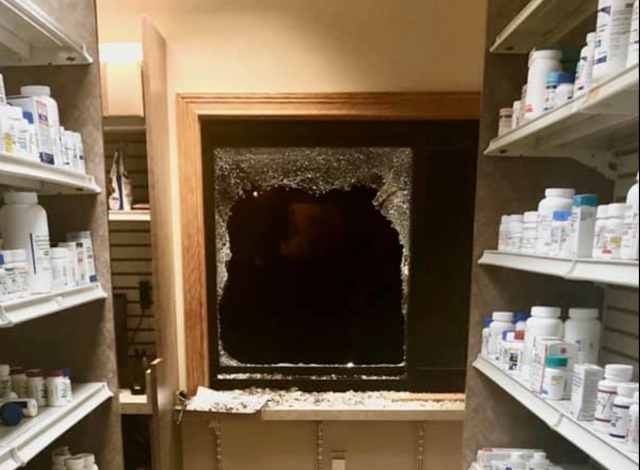 ROSS – Around 2 am this morning the Knisley family owned pharmacy located at 2535 Western Ave in Chillicothe was broken into through the drive thru window on the side of the building.
The drive through window that the thief or thieves gained access to is made of a special ballistic grade security glass and is not easy to break.

According to Owner Matt Knisley the only item so far that is missing is cough syrup with codeine a over the counter medicine. Now as owner has to go through a lengthy list of items to deal with this morning he is asking for help and offering a reward in solving the crime.
According to his facebook post,"any information (credible please) pertaining to the break-in at Knisley Pharmacy on Saturday, December 14th 2019 at 1:58am issued to Matt Knisley (and only he) will result in a monetary donation.
Going to be very busy for the next 72 hours so please contact with only credible information (740-703-2440)