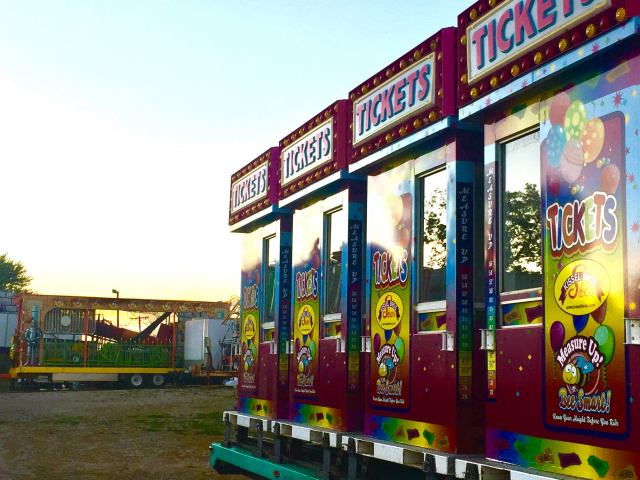 CIRCLEVILLE – Pumpkin Show is here! Dozens of flatbeds and campers invaded the corner lot of 112 W High Street. Hustle and bustle fill the streets of downtown. Workers are standing up tents. A truck pulled in a booth with "Cheese on a Stick" written on the sides. A fair, no, a show, is in town.
- Advertisement -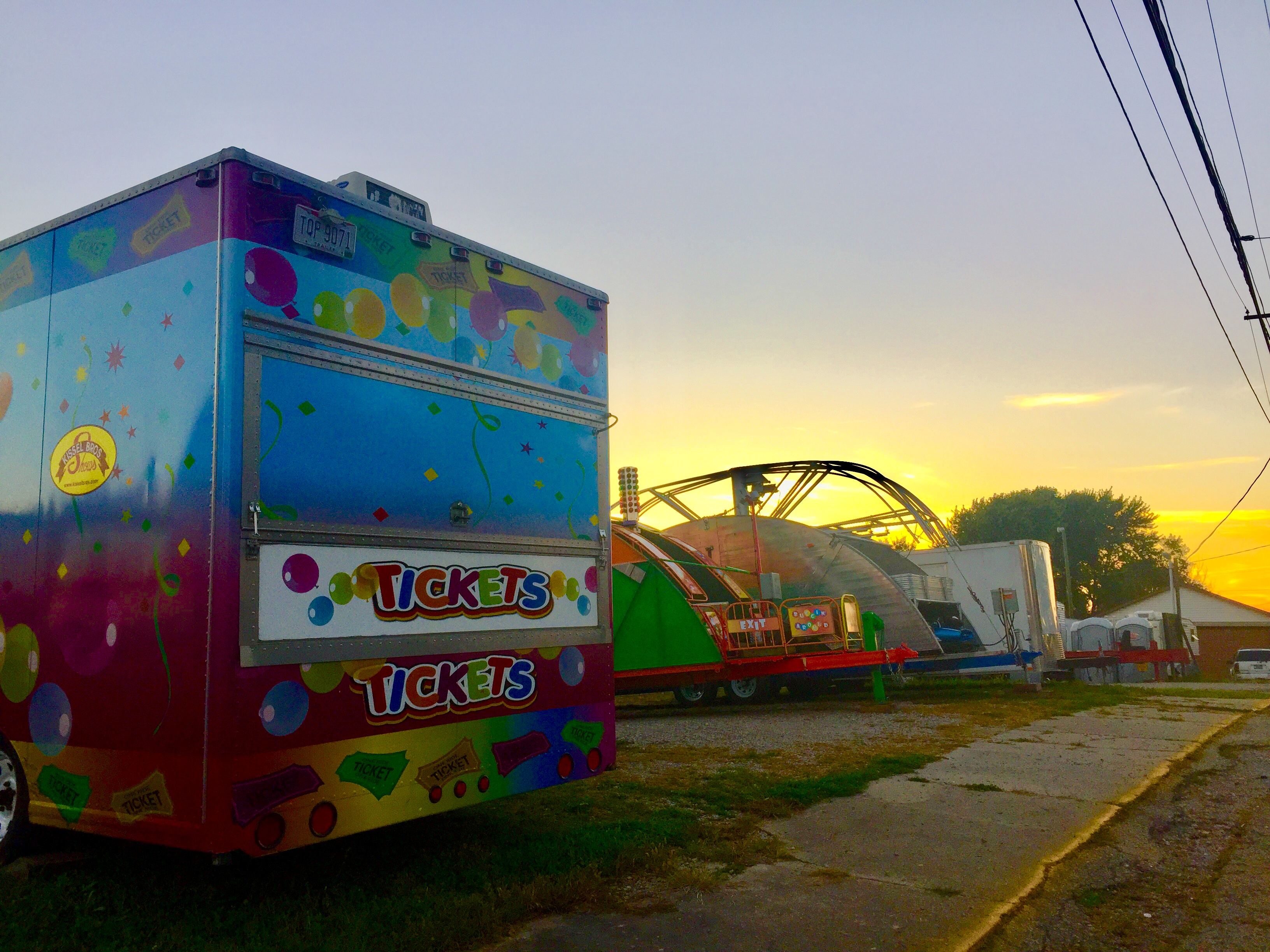 Kissel Bros. Shows, Inc. is a family owned and operated business, open since 1932. Kissel runs fairs throughout Ohio and Northern Kentucky. A third generation family business, they own and operate 31 amusement rides. Some of the more popular rides include, The Zipper, Musik Express, Eagle Wheel, Rock-O-Plane, Paratrooper, and Screamer. They also herald the arrival of kiddie rides, skill games, and carnival foods.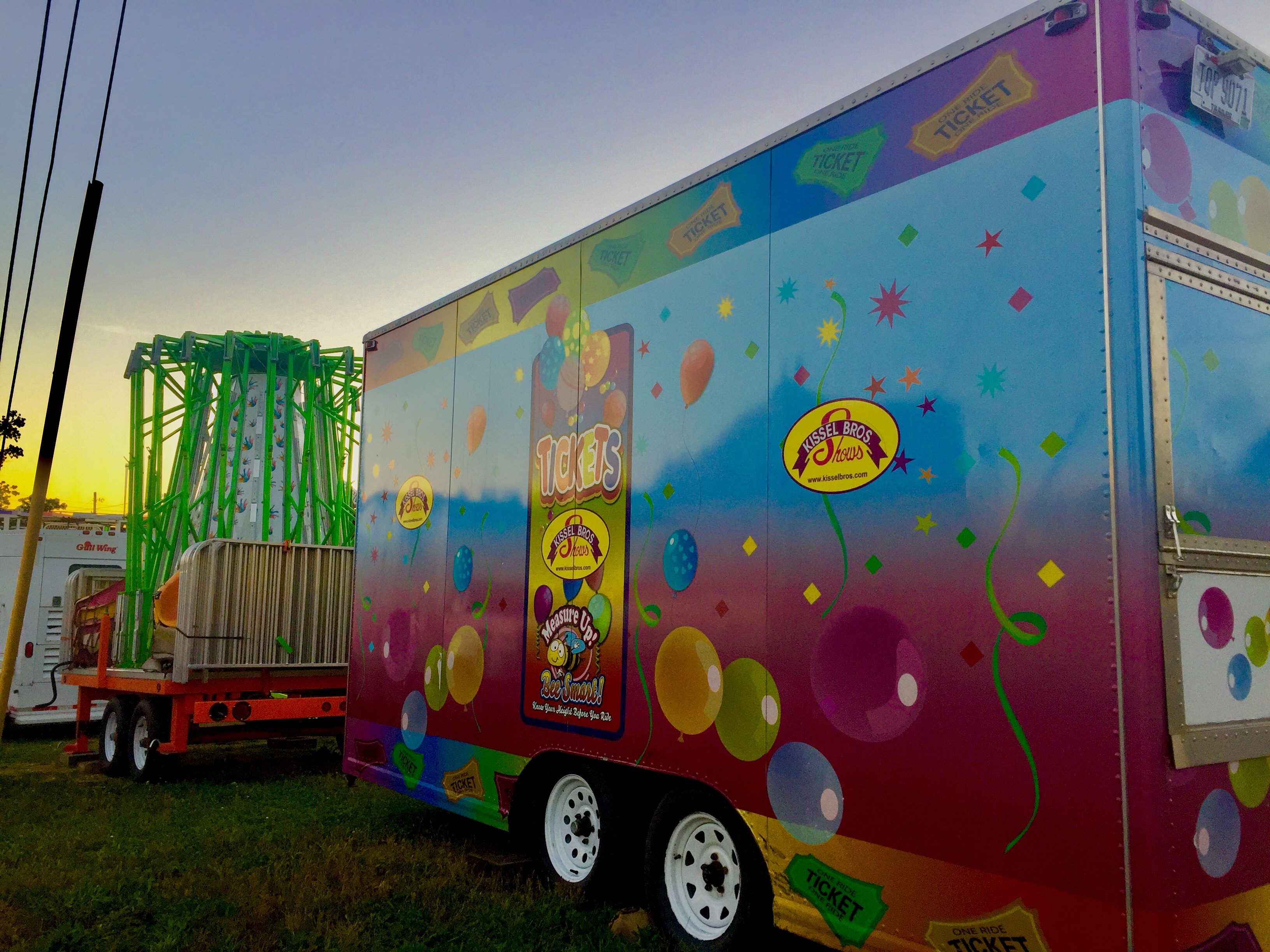 Downtown will be coned off and shut down today. Alternative routes are marked and traffic will be heavier with the increased inflow of people for this event. Parking is always limited. Check curbs for no parking areas and tow away zones. Some downtown business will be closed for the Pumpkin Show. Calling ahead or checking websites will minimize wasted time.
- Advertisement -
The weather for Tuesday to Friday is forecasted to range from the low 60s to the mid 70s, sunny with minimal clouds. Temperatures are average for fall, but unlike most years, no rain, snow, hail or storms are predicted. One could expect a larger than usual crowd for the week.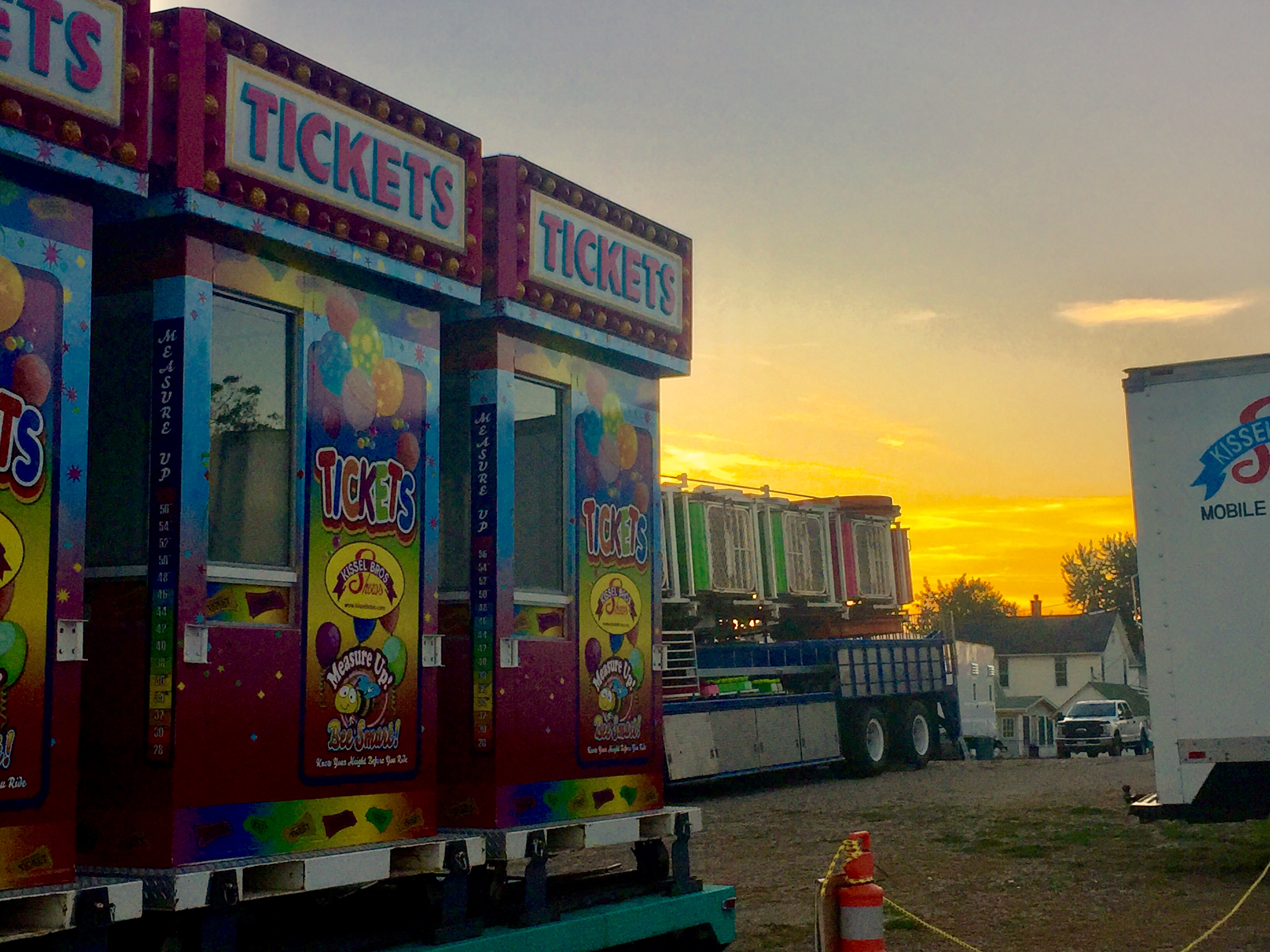 You can watch some of the action unfold on the pumpkinshow.com webcam. (See www.pumpkinshow.com/webcam for the latest views.)