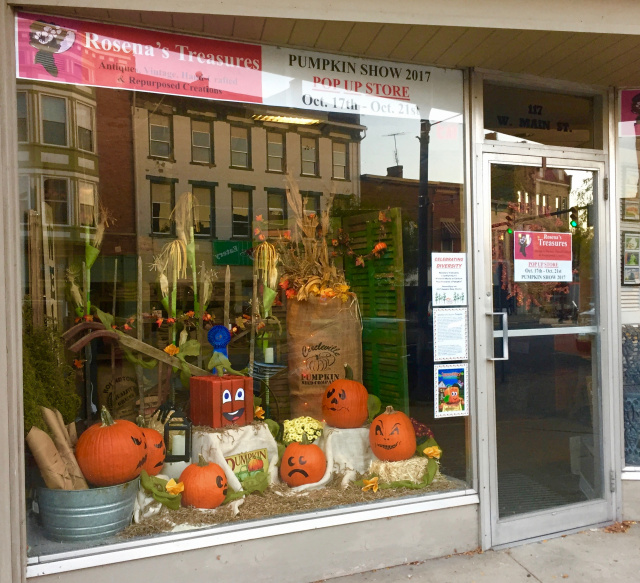 CIRCLEVILLE – Contest winners were picked in two categories one for service (see previous story) and one for retail. First, second, and third places were awarded in this category.  The 2017 theme for the Window Trimming contest was "Favorite Movie or Cartoon that features a pumpkin." All windows must include one live pumpkin to be considered. They could not use a professional trimmer. Prize money for first place is a hundred dollars, second place is seventy-five, and third is fifty.
- Advertisement -
First place was awarded to Rosena's Treasures pop up store located at 117 W Main St. This is a popup store just for Pumpkin Show, with the permanent store sitting at 111 S Scioto St. Corn stalks and multiple face pumpkins, show off this harvest time themed, first place winner.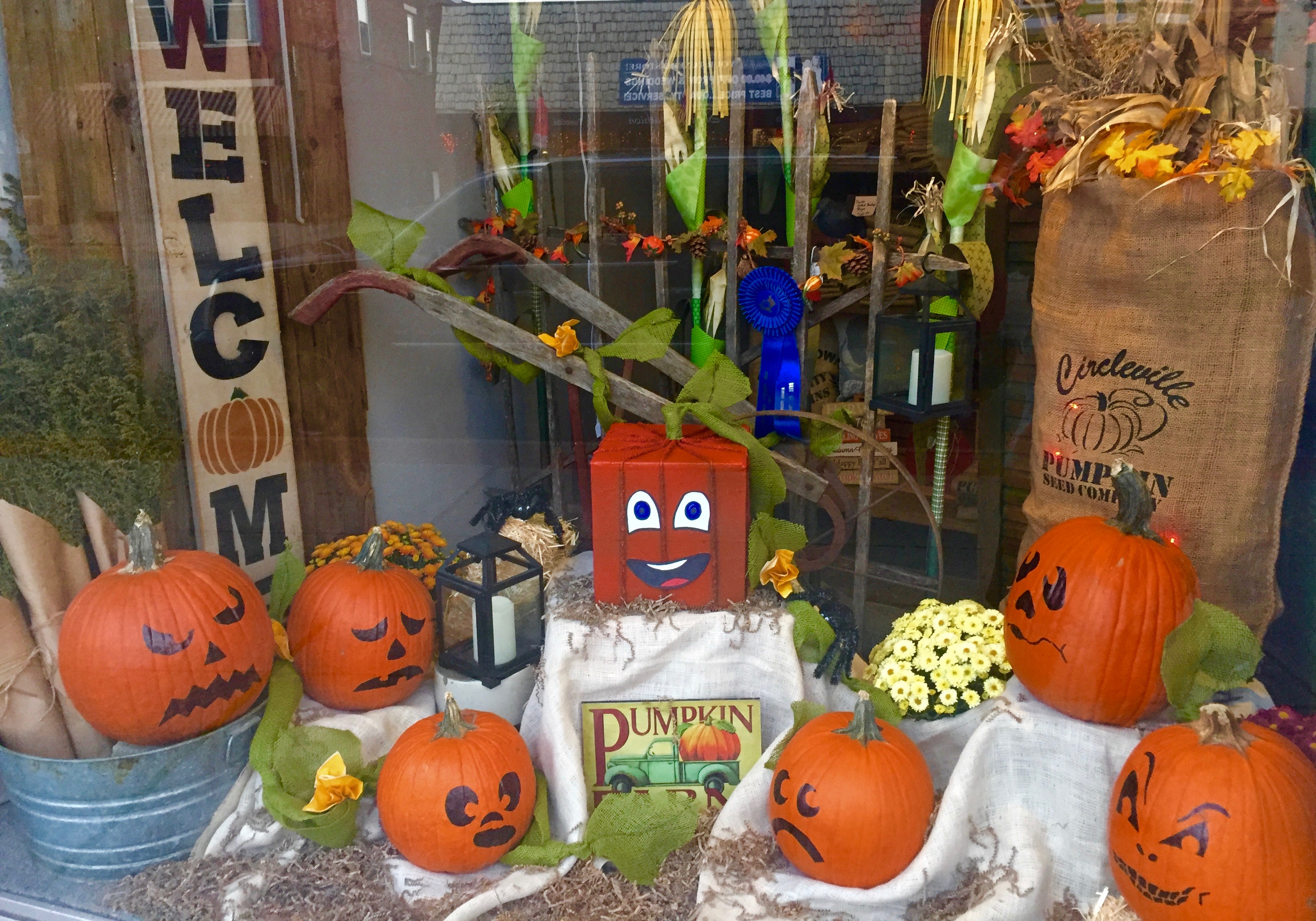 Second Place was awarded to Uniquely Yours at 103 W Main St.  "Welcome great pumpkin" on a sign characterizes, The Great Pumpkin, Charlie Brown scene.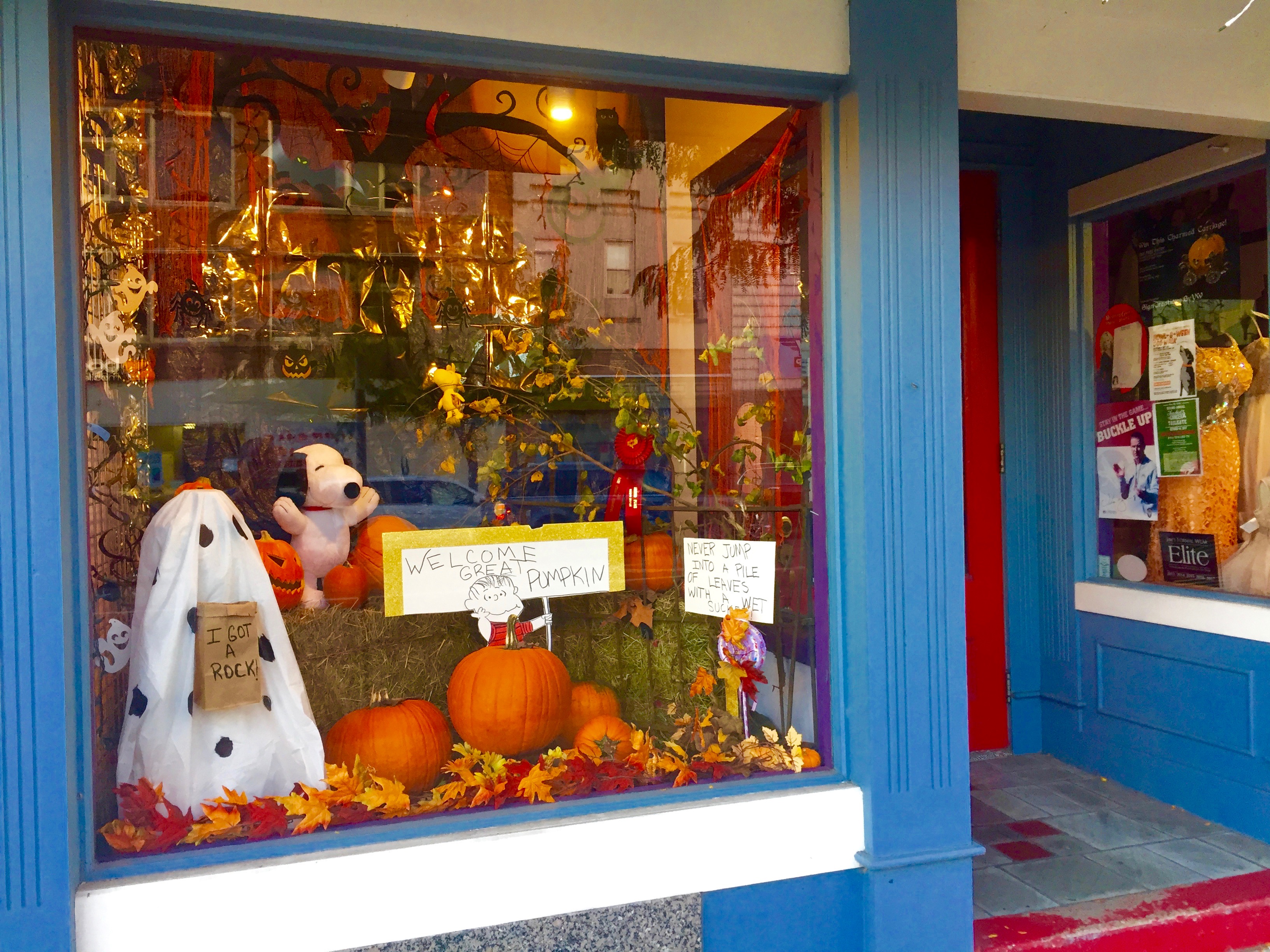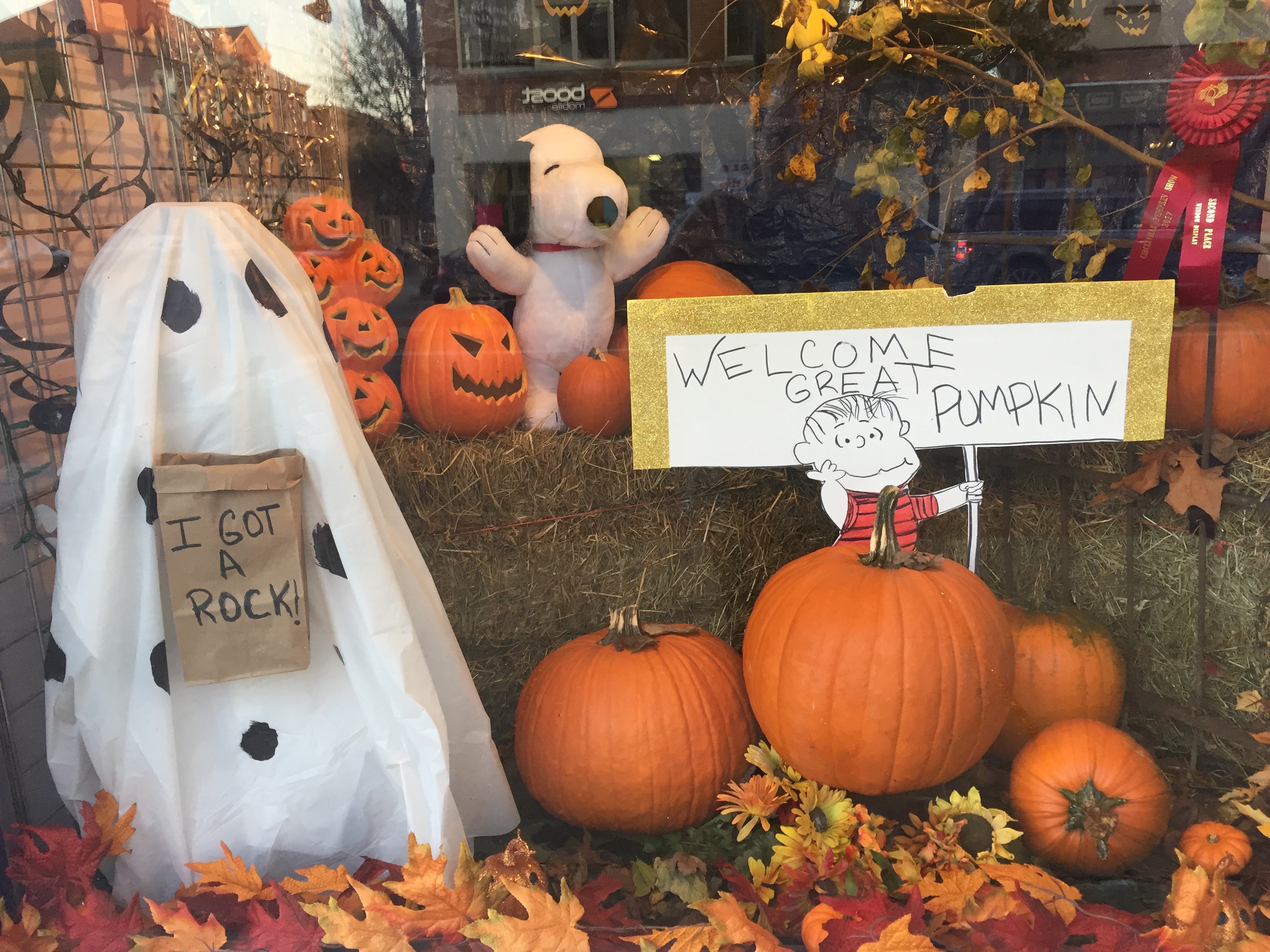 Third Place was awarded to Keystone Books at 138 W Main St. Charlie Brown was the theme, with books picked from the shop about halloween and Pumpkin Show.