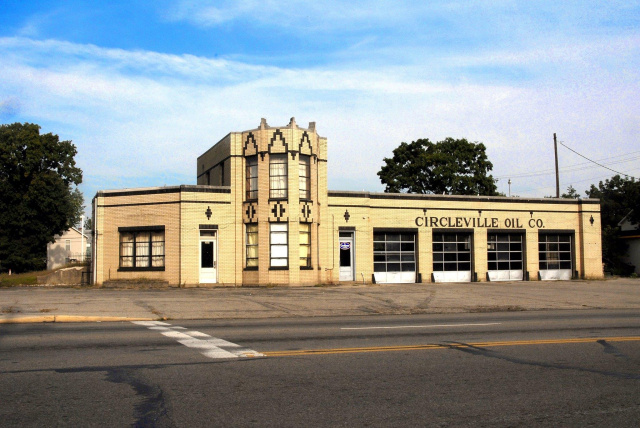 - Advertisement -
KINGSTON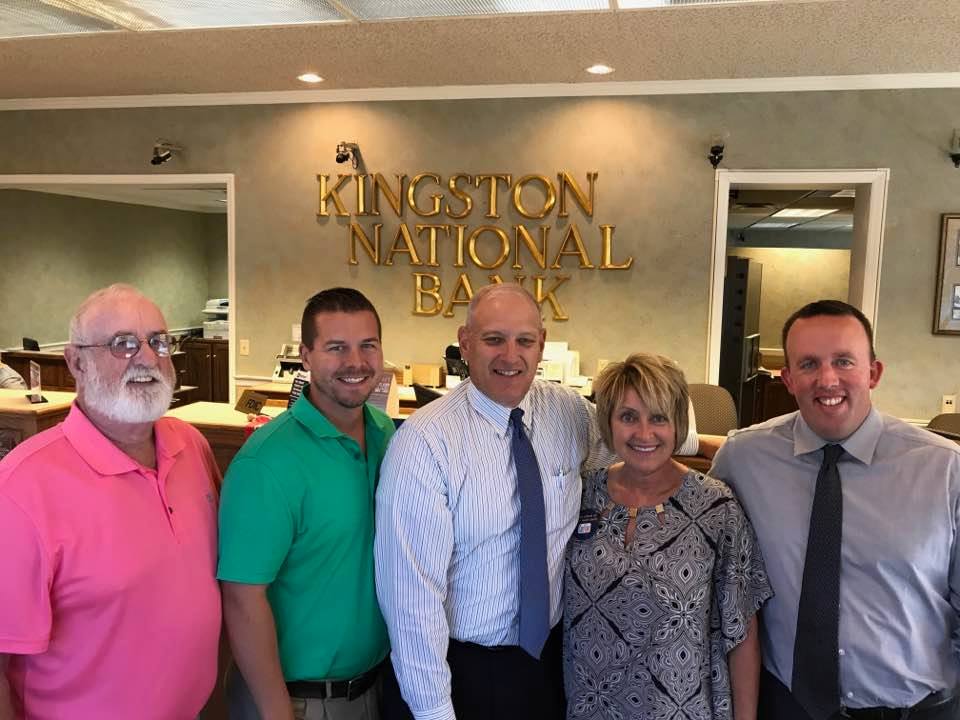 In the photograph, Ike Wampler, Jon Bialy, Phil Evans, Ann Blake, Allan Helber.
Today, Kingston National Bank purchased the old Circleville Oil lot on the northwest corner of North Court Street and High Street. Bank President, Phil Evans, said, "Building in Circleville makes sense. We have customers in Circleville, but today, they have to travel 10 miles north or 10 miles south for their banking."
The Bialy, Wampler Group sold the property. Bialy said he was happy to see a second large building project downtown in 5 years; "that doesn't happen very often." Wampler said, "I'm glad that it's the bank purchasing the lot. I think it will add to downtown."
Circleville Oil building which used to sit on this lot. Used courtesy of Robert Good from the "You Might be From Circleville If" Facebook group.
Evans said the bank has a lot of work ahead of them before the project will be complete sometime in 2018.  Allan Helber, Senior Vice President of Kingston National Bank, said, "Our employees are already involved in the Circleville community. They live there, belong to the clubs, and a do a lot of volunteering."
- Advertisement -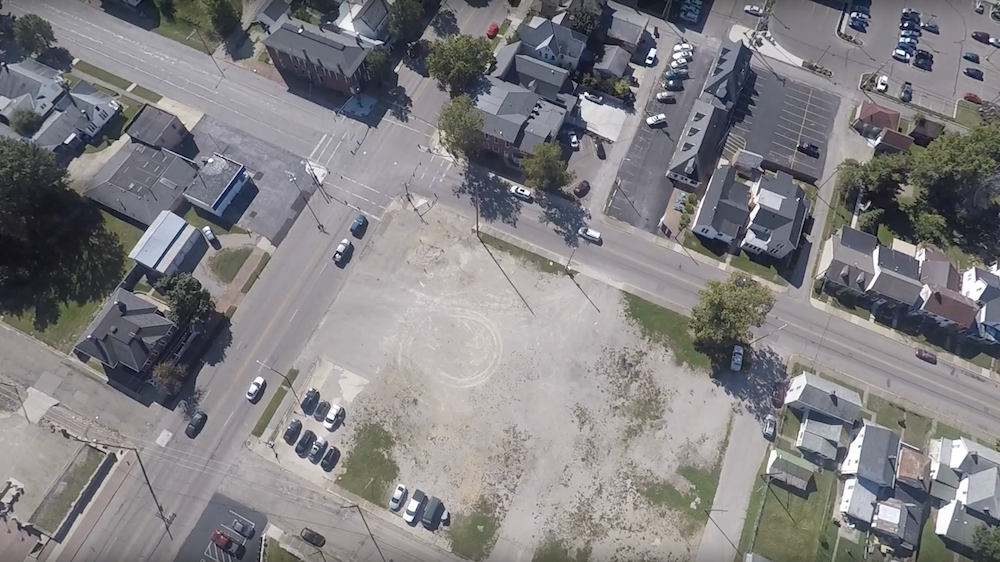 The old Circleville Oil lot in the bottom, center.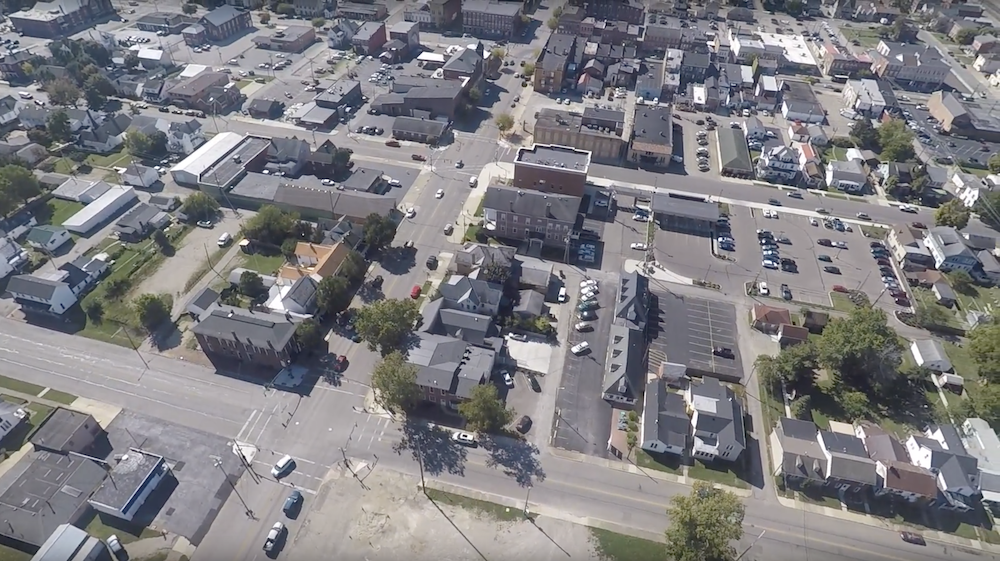 Right above the lot (bottom center), looking south down Court Street.
Evans added, "It's important for us to be a part of the community. That's why we chose this site for our bank. We had other options, but we want to be downtown. We feel that it will help us be better connected to the community." Evans went on to say, "We're a real community bank. A lot of the money we take in goes back out into the communities that we serve. Other banks invest a lot of their money in other cities."
Martin Ford, the marketing / sales manager, told us that they would follow-up with a press release with full sketches and timelines in the near future.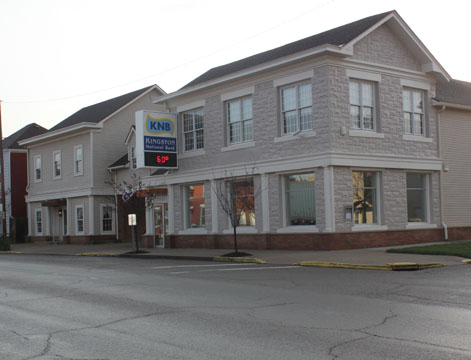 Kingston National Bank Headquarters in Kingston, Ohio.
- Advertisement -