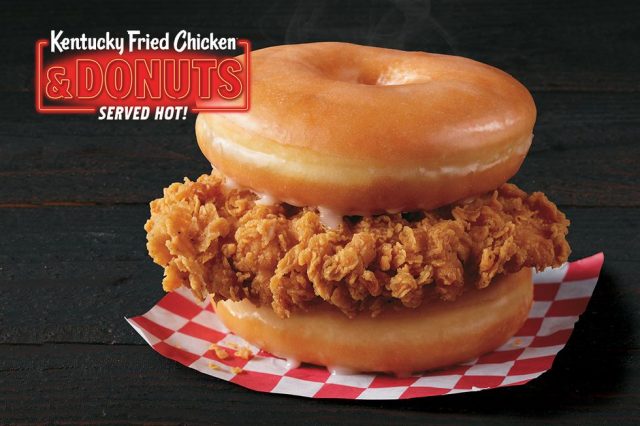 USA – KFC announced on Tuesday that they are test marketing a donut and fried chicken sandwich.
The sandwich is pretty simple, two glazed donuts and a piece of fried chicken for 5.99. This is one of two different choice combos you can order at the restaurant. The other is a donut paired with a bone in chicken piece or chicken tender for 5.49. Want just the donut the company will charge you 1 each.
Why donut and chicken? The company pointed out how popular chicken and waffles are and this combo is actually popular in Philadelphia, San Diego, and Portland.
KFC is offering the combo only in special markets and sadly thats not here for now. If you live in the Norfolk/Richmond, Virginia, and Pittsburgh areas you can get your hands on these and based on popularity this may become a nationwide thing.
Would you try it?