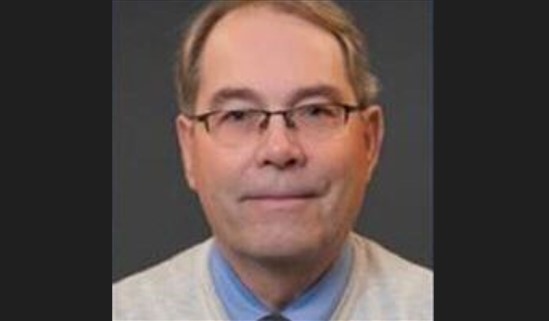 Jack C. Berno, Jr., MD, 72, of Chillicothe died unexpectedly at 3:15pm January 5, 2023, at Adena Regional Medical Center, following a brief illness.
Jack was born December 15, 1950, in Cleveland, Cuyahoga County, OH, to the late Jack C., Sr. MD and Marilyn (Miller) Berno. On October 3, 2009, he married the former Robin L. Stump, who survives him.
In addition to his wife, Jack is survived by his sons: Jack C. Berno III and fiancé Nikki Young, of Mt. Pleasant, SC; Seth F. (Jaclyn) Berno, of Dublin, OH; stepson Craig (Kristin) VanFossan, of Chillicothe; grandchildren: Serinity, Aubrey, Garrison and Grayson VanFossan and Tinley Maxson; his sister Melissa Berno, Chillicothe; many nieces and nephews, including, Alexandra Berno; his mother-in-law, Bea Stump, Chillicothe; and sister-in-law Babe (Fred) Mahoney, Adelphi. Jack is also survived by numerous close friends, trusted colleagues and golf buddies.
Jack was a graduate of Chillicothe High School, earned his Bachelor's Degree from Williams College, his Master's of Science in pathophysiology from The Ohio State University. He graduated from the University of Toledo Medical School and Completed his residency at the University of Kentucky. While attending Williams College, Jack established exceptional friendships that would last a lifetime with Mike (Lesley) Tate, Ed (Julie) D'Arata, Kevin (Paula) Cummings, Kenny (Lori) Bate, Tim (Marsha) Burns and Chip (Anita) Rowley.
Jack served the residents of Ross County for decades as internist. He established First Capital Internal Medicine which evolved into Adena Internal Medicine. He joined Adena Regional Medical Center in 1982 where he served in numerous leadership positions, including chief of staff, a role also held by his father in 1960.
Jack was fiercely passionate about caring for his patients and the community in which he lived and worked. He helped recruit numerous physicians to the area, was a strong advocate for nurses, and was a mentor to many individuals. He never failed to say thank you to staff or share what became known as a "Berno-ism" while walking the halls of the hospital he loved. He took that passion outside of the hospital, too, as he was instrumental in many community projects, including the renovation of the Carlisle Building and the development of the PACCAR Medical Education Center on the Adena campus.
Beyond community and patient care, Jack enjoyed playing golf, traveling with family and his Williams College friends. And maybe above all else, he especially loved being with his grandchildren. He proudly taught them Ohio State fight songs and played imaginary games with stuffed animals while employing his many impersonations. Nothing made Jack happier than finding those special Christmas gifts for his grandchildren every year.
His funeral service will be held at 1 p.m. on Thursday, January 12, at Brookside CCCU, 2215 Egypt Pike, Chillicothe. Burial will follow in Grandview Cemetery. The family will receive friends from 1 to 7 p.m. on Wednesday at Haller Funeral Home & Crematory.
In lieu of flowers, contributions can be made to the Jack Berno Hope for Our Future Scholarship Fund, c/o Adena Health Foundation, 9 S. Paint St., Chillicothe, OH 45601. The fund was started by the Adena medical staff in 2022 to recognize Jack's passion of ensuring children in our community  have access to educational opportunities.