ITALY – The heaviest Giant pumpkin has ever been grown was weighed at 2,624.6 lb, was grown by Mathias Willemijns (Belgium), and authenticated by the Great Pumpkin Commonwealth (GPC) in Ludwigsburg, Germany, on 9 October 2016.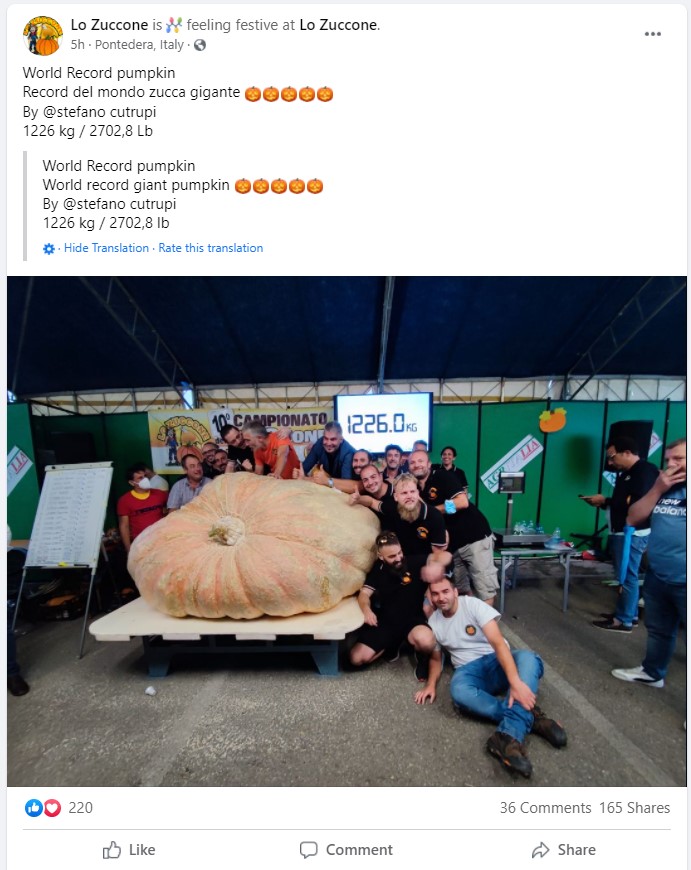 Now that record may be dashed by an Italian who is making headlines in Pontedera Italy. Stefano Cutrupi weighed in with his gigantic gourd at 2702.8 pounds this week.
This wasn't his only pumpkin he produced this year, his second-place pumpkin in the Lo Zuccone contest almost broke Italian records by itself weighing in at 2158 pounds.
A link to the video, here: https://fb.watch/8gEItBj40u/