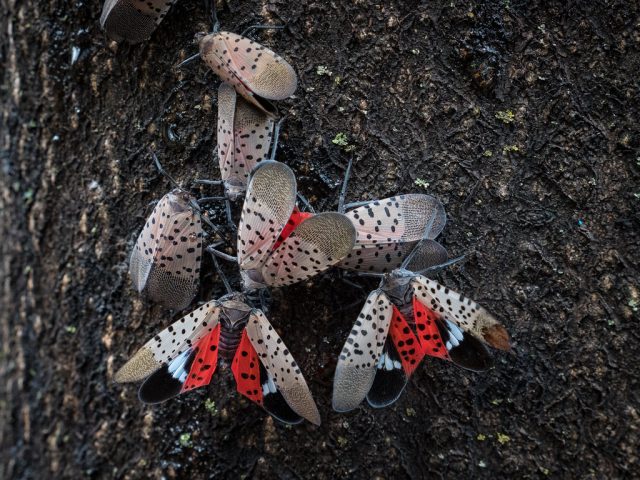 OHIO – If you see a lanternfly in Pennsylvania the agriculture department wants you to, "Kill it! Squash it, smash it…just get rid of it."
Ohio Department of Agriculture has reported for everyone to be on the lookout for the invasive species bug known as the lanternfly. Scientists at the Department say that the best time to spot the bug is in November and now they have officially spotted these bugs in Eastern Ohio (Jefferson County) and they need to stop them before it's too late.

You can fill out an infestation report using the link below or call the Plant Pest Division at 614-728-6400. Report a sighting: https://ohioagriculture.maps.arcgis.com/…/index.html…Learn more: https://agri.ohio.gov/…/plant-health/invasive-pests/slf


Why? These bugs lay around 30-50 eggs each in the fall and they are taking over counties in Pennsylvania.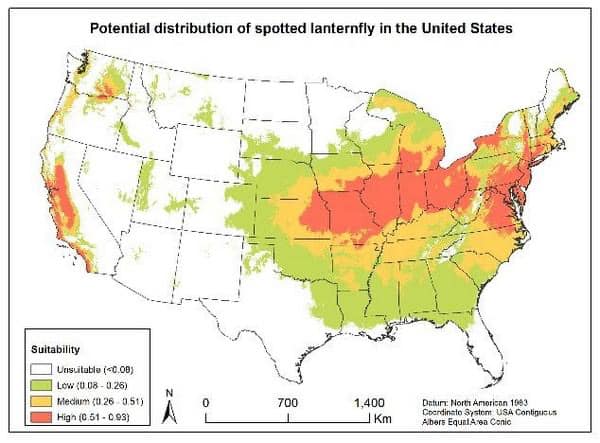 More Why? The Spotted Lanternfly is an invasive species from planthopper native to China, India, Vietnam. It was first discovered in Pennsylvania in Berks County and has spread to other counties in the southeast portion of the Commonwealth. This insect has the potential to greatly impact agricultural crops such as grapes, hops, and hardwoods. It is also reducing the quality of life for people living in heavily infested areas. Lanternflies decimate crops including almonds, apples, blueberries, cherries, peaches, grapes, and hops as well as trees such as oak, walnut, and poplar, among others, according to USDA. They destroy plants and trees by feeding on the sap.
"But it doesn't actually use all that sap. It has to get rid of it so it shoots it out as honeydew. It excretes it. They look like little super soakers. Honeydew is very sticky and it coats everything. It coats leaves and blocks photosynthesis and attracts mold that then damages the plant or the tree," said Shannon Powers, a press secretary for the Pennsylvania Department of Agriculture. "It's just a mess for property owners."
Pennsylvania is currently spraying and trying to control the spread but currently, they are reporting 14 counties are invested and spreading. What's worse is the Ohio, Indiana, and Illinois are the perfect climates for these insects to take ahold and breed more.
The only hope that we will in the next several years start seeing the invading bug is if Pennsylvania figures out how to control them. The State is already working on ways to give additional control even possibilities of releasing other insects that prey on the lantern files, according to Pennsylvania's natural resources.
Update: Insect experts are saying to plant milkweed because the insect does not know the plant is poisonous to it, it drinks the nectar and kills them. Milkweed is also great for the Monarch Butterfly.
In their adult state, spotted lanternflies are about an inch long and have white and red wings with black spots.