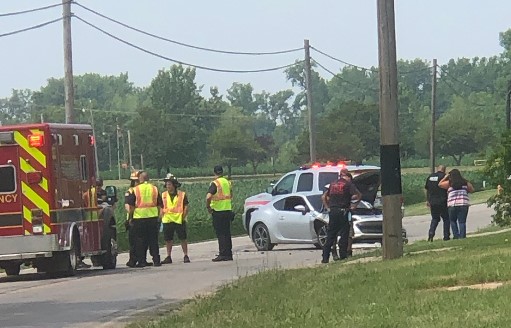 ROSS – First Responders are at the scene of an injury wreck on Island road just past Sheriff's office in Circleville around 3 pm.
According to a witness on the scene, one vehicle had heavy head-on damage and one person is injured and has been transported to the local hospital.
Currently, the road is shut down for clean-up but should be open at 4 pm
.