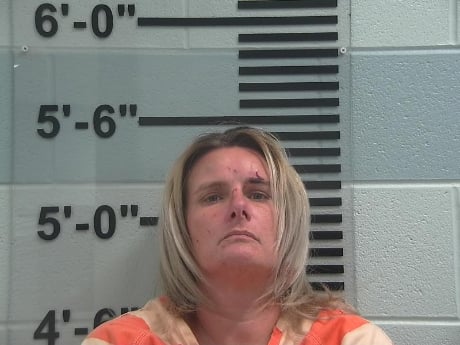 FAIRFIELD – A wrong-way driver caused several wrecks along US 33 and barely missed several head-on collisions before the Sheriff was able to stop her.
According to Fairfield County Sheriff Department on June 29, 2021 *OVI/Wrong-Way Driver was reported on US 33 and Collins Rd. The Department received a 9-1-1 call in reference to a vehicle that was unable to maintain their lane of travel around Gender Rd. and U.S. 33. The caller then followed them and advised that she went into the westbound lanes traveling eastbound around the Pickerington Rd area.
Fairfield county then received another call from a woman who stated that her vehicle had been struck by the same wrong-way driver around Pickerington Rd.
The witnesses stated that the subject was almost struck by a semi-truck. A Deputy stated that the driver almost hit her head-on.
The driver finally came to a stop at the intersection of Collins and U.S. 33. When Deputies approached she then began to take off again, but deputies able to get her to pull over in front of Meijer.

Steve sent Today at 3:37 PM
Jade Nicole Collins was determined to be intoxicated and she was arrested and taken to jail. While in the jail she had to be restrained due to being aggressive with the staff in the jail