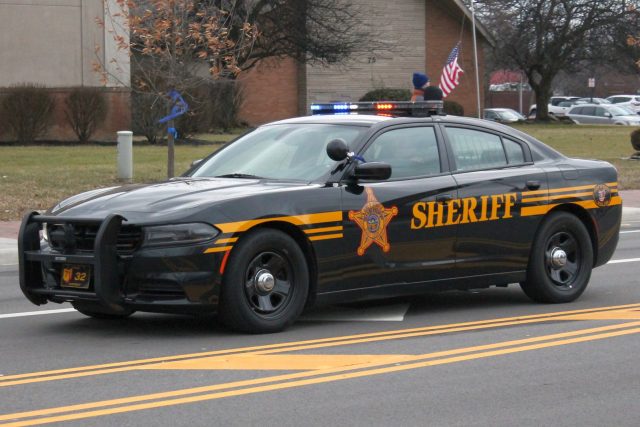 ROSS County – A man jumped out of his car after a Ross County deputy pulled him over and yelled, "I'm Going to jail!" soon after he was released with just citations.
According to Ross County Sheriff's department when on patrol in the area of South Bridge the deputy observed a vehicle driving recklessly and followed.
The deputy wrote in his report that the 2007 Blue Pontiac G5 was heading south on Bridge and then turned left onto East 7th when it started to speed away from the deputy. It then turned into Maple Street without signaling and suddenly stopped. That's when the Deputy turned his overhead lights on. The driver then quickly reversed and maneuvered back into East 7th street and attempted to park, but instead struck a parked Ford-350 in the front bumper and grill area. The man identified as Brandon Micheal Mount then jumped out of the vehicle raised his hands above his head and stated, "im going to jail."
Mount was then detained and placed in handcuffs in the back of the cruiser. Where he told the Deputy that he knew he was going to jail because he was on probation and did not have a drivers license. He then told the Deputy that he was buying the car from his mother and had put illegal tags that were from another vehicle on the car that he had previously tagged, but that registration was expired, Brandon also did not have insurance on the vehicle, and the registration was expired also. While inventorying the vehicle before being towed the Deputy located a ziplock baggie of marijuana in the driver's door storage area, containing around 8 grams of leafy material.
The owner of the truck did not want to press charges due to no real damage had occurred. Brandon was then issued citations for no valid driver's license, expired registration, fictitious plates, and possession of marijuana. He was given a mandatory appearance in court for 1/27/23 and released. His vehicle was towed from the scene.