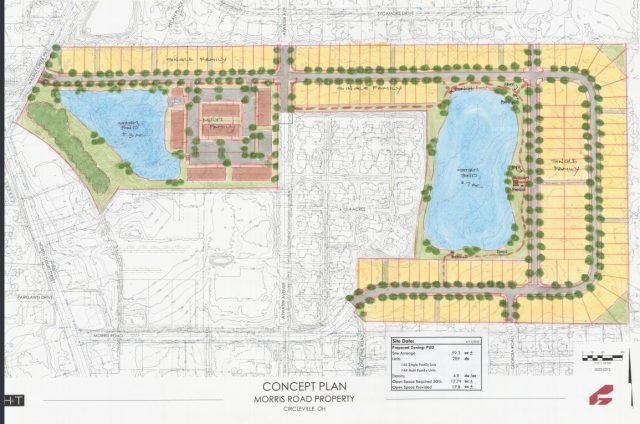 CIRCLEVILLE – A 289-unit hybrid development has been proposed for a green space off Walnut Creek Pike in Circleville.
The concept plan submitted would connect several North Circleville roadways including Walnut creek pike to Atwater ave, and extend Morris road.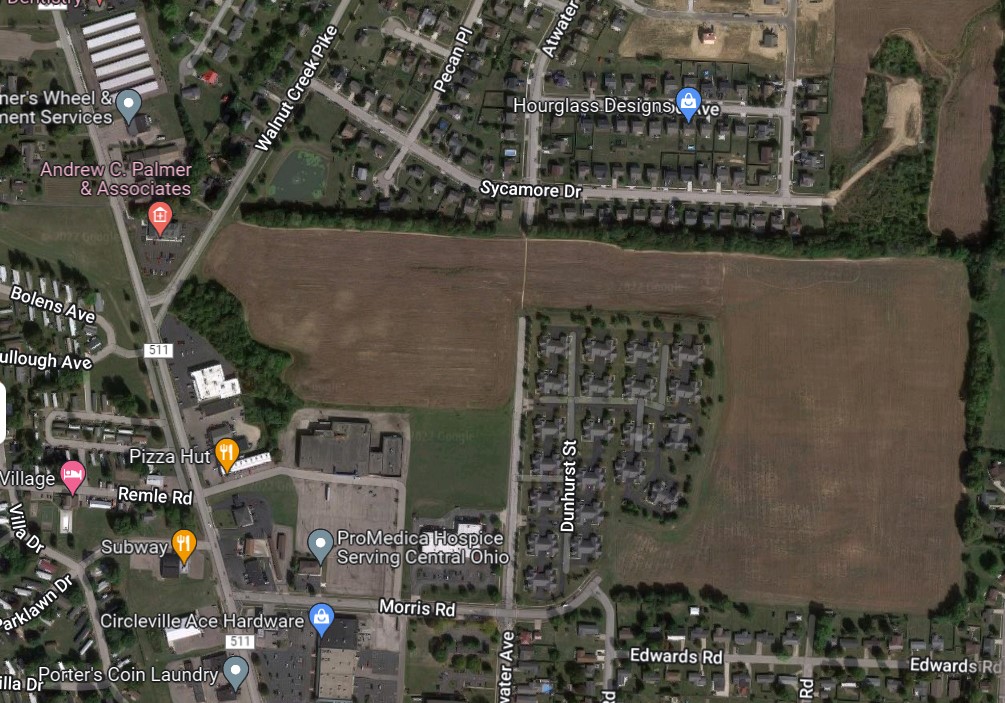 The plan offers 145 single-family lots and 6 buildings that would consist of 144 multi-family units. The plan did not expand on how many one, two, or three-bedroom units are in the complex. Included in the 59.3 acres of land is two large ponds.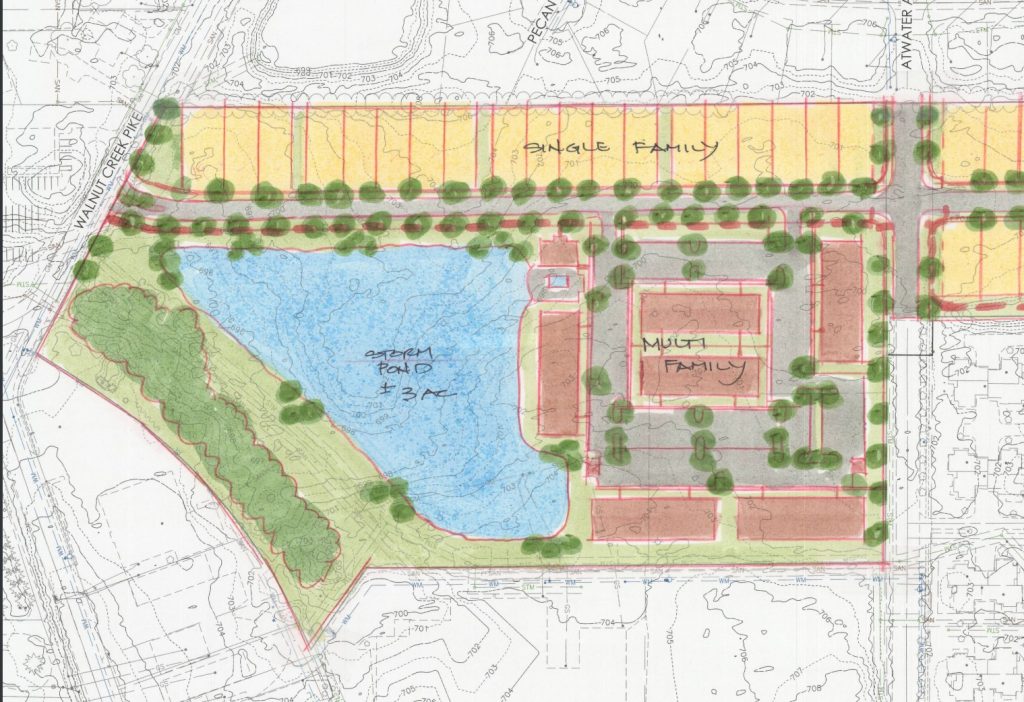 The development would be connected by Walnut Creek pike, Morris, and Georgia, and could connect in the future to Sycamore.
The plan also called for trees to line the roadways throughout, walking paths around the ponds, and a tree line around Walnut creek pike.