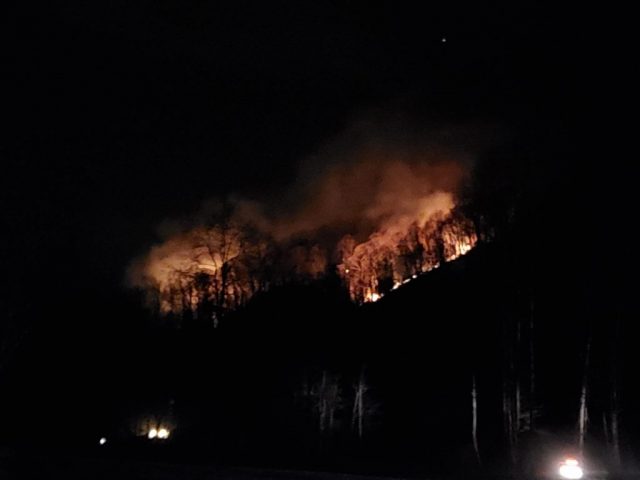 Hocking – Wayne National forest has been suffering from a wildfire that has grown to 1,337 areas in size since Tuesday that fire will be stifled today from the remanence of a Hurricane.
According to the US Forest Service in Wayne National forest. The 1,300-acre Kimble Complex Fire is burning in the Ironton Ranger District of the Wayne National Forest. The wildfire is in Lawrence County, south of Telegraph Hill Road, east of Ohio State Route 93, and west of Vernon-Painter Creek Road.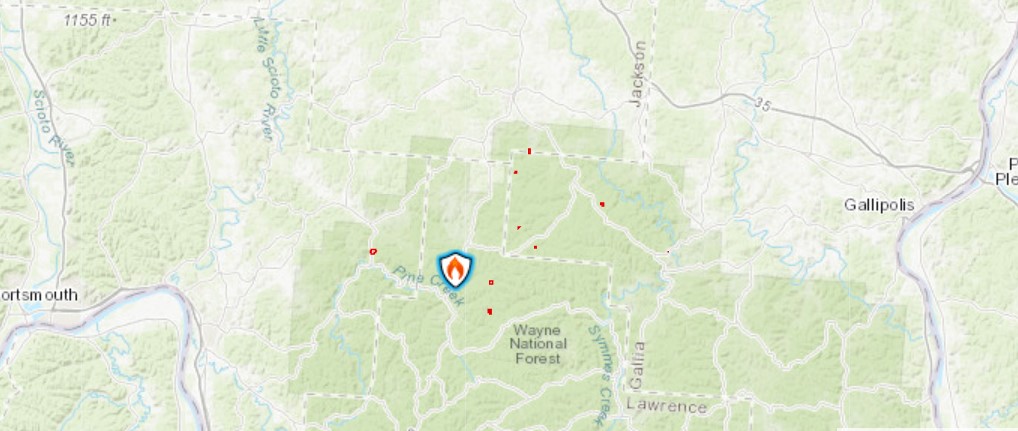 Multiple small wildfires started on November 8th in the Wayne National Forest. These fires burned together into a more significant single wildfire. On November 9th, the wildfire grew in size due to warm, dry, and windy conditions and burned in a southerly direction. The wildfire is burning on National Forest System and privately-owned lands. Several crews, engines, and other resources are at the scene, and more firefighting resources are coming.
A report this morning said that they are currently assessing and improving fire lines to ensure that those lines were secure. Stump holes are smoldering, and smoke is visible. Crews worked to mitigate the many standing snag trees that were burned out and in danger of falling. These trees present a severe life hazard to firefighters working in the area. Snag mitigation work occurred primarily along western and eastern fire perimeters.
Precipitation from the remnants of Hurricane Nicole will impact the fire area today. Firefighter safety is the number one priority and fire managers will assess whether it will be safe for firefighting operations and mop-up to take place today.
Remnants of Hurricane Nicole according to the National weather service will drop a needed 1 to 3 inches of rainfall across the southern Ohio area.