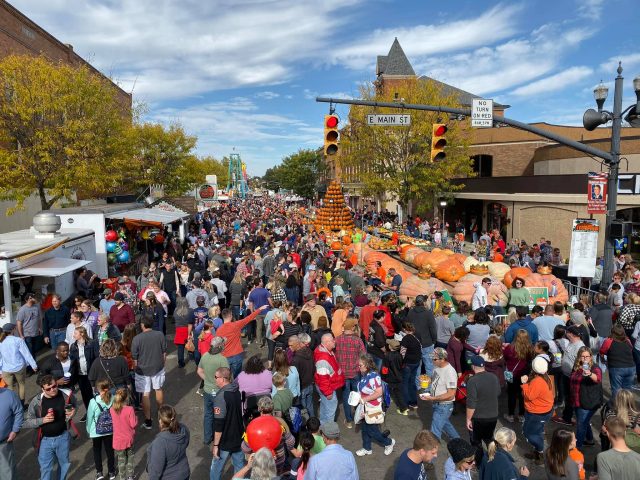 Circleville – The Circleville Pumpkin show is a huge event for this little tiny town we live in, our town contains around 15,000 people and swells to around 400,00-500,000 people for five days, the question is how much do these vendors really make?
Brandon Schlichter partner owner of Sciotopost dove into this question on his Youtube channel "Investment Joy." In the video, Brandon questions several different kinds of vendors, the Pumpkin Donut vendor, real estate vendors, parking lot people, and the famous goldfish vendor to see what kind of revenue they will make in simply 5 days of selling.
Check out the video below.