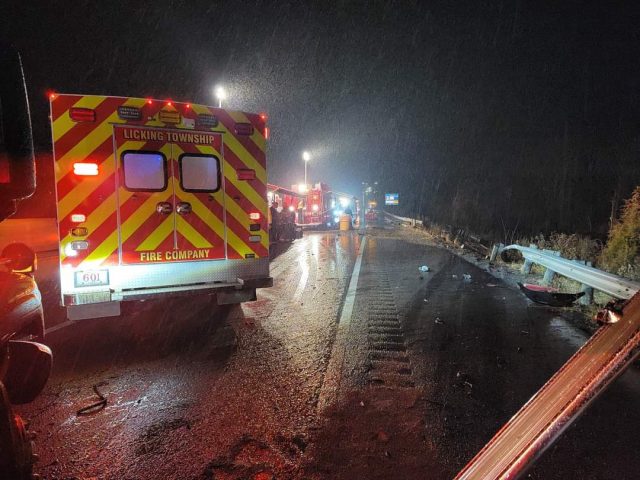 Licking – One person died after a wrong-way crash in Licking county overnight.
The Ohio State Highway patrol reported that a 2018 Chevrolet Equinox was traveling westbound in the eastbound lanes of Interstate 70 near Buckeye Lake around 11:40 p.m. The driver of the 2016 Freightliner was heading eastbound and struck the Chevrolet Equinox head on causing the SUV to deflect into a guardrail. The semi then went off the roadway overturned down a hill and into a stream.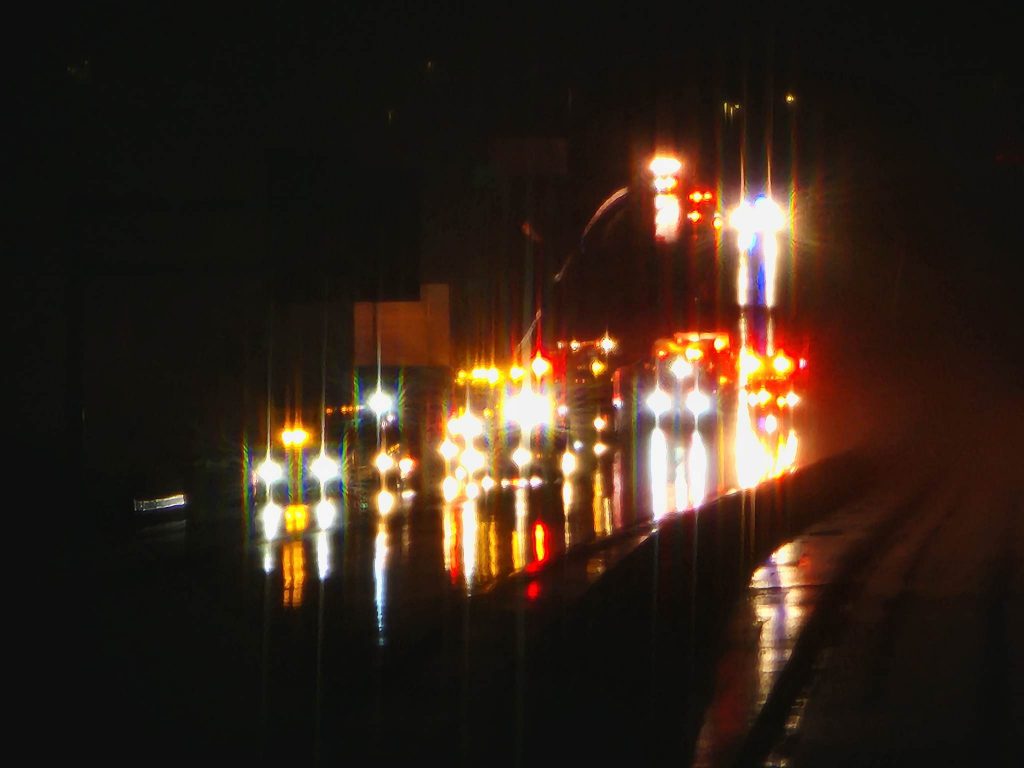 OSP said that the driver of the Chevy SUV was pronounced dead at the scene. The Semi driver was taken to Licking Memorial Hospital where he was treated for non-life-threatening injuries.
 82- Year Old James Parker, of Laurel, Mississippi, was pronounced dead
The two eastbound lanes of I-70 were closed for Hazmat decontamination and removal of the semi-truck for hours.