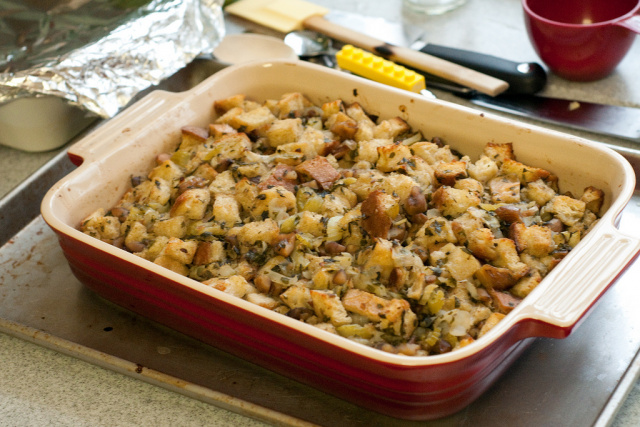 CIRCLEVILLE – Oyster dressing dates back to 1685.  A favorite of New Englanders because of the availability of shellfish on the east coast.  Oysters were used to stuff the turkeys and chickens because it was a inexpensive protein.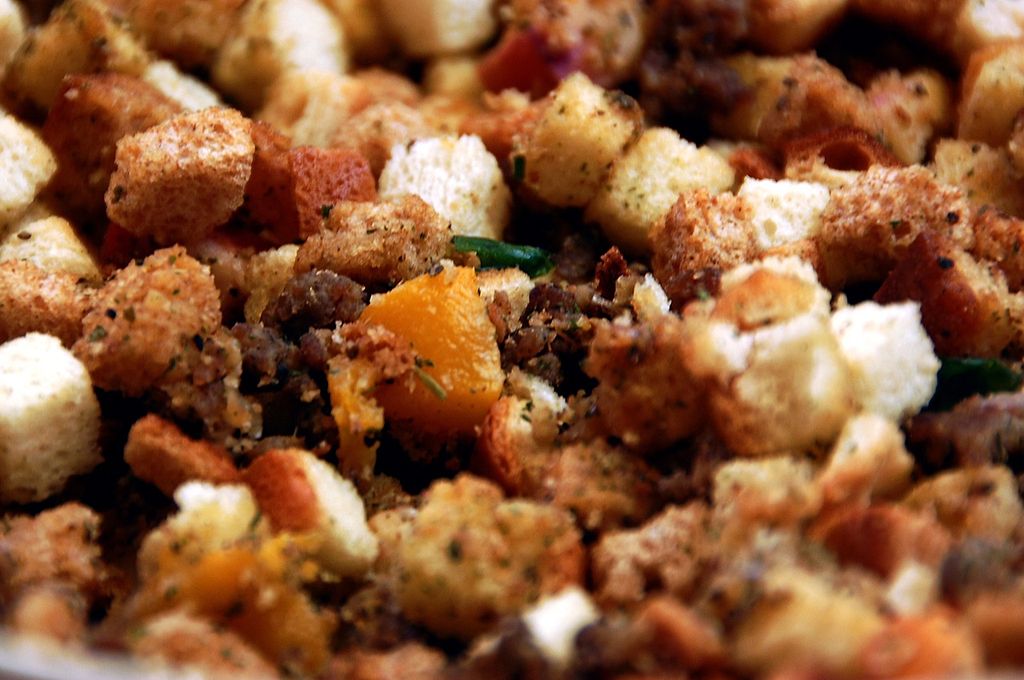 Ingredients you will need for Oyster Dressing
Loaf of bread that's been left out for a day or so
1/2 stick butter sliced in to 10 pieces
2 or more celery stalks chopped as you like
1 onion chopped as you like
Quart of stock ( can be poultry or vegetable)
Pint or quart of oysters
Tbsp Poultry seasoning
Tsp Salt
Tsp Pepper
- Advertisement -
Directions
Preheat oven to 350 degrees
You'll need a large baking dish
Break up bread slices and put in baking dish
Sprinkle spices on bread pieces
Add butter slices
Add onion and celery
Add oysters
Add stock ( you can use some of oyster liquid in place of stock)
Gently stir in pan to mix
Cover pan with foil
Bake for about 45 to 60 minutes until desired consistency is reached. Stuffing should be firm and moist.
Submitted by Jason Coatney