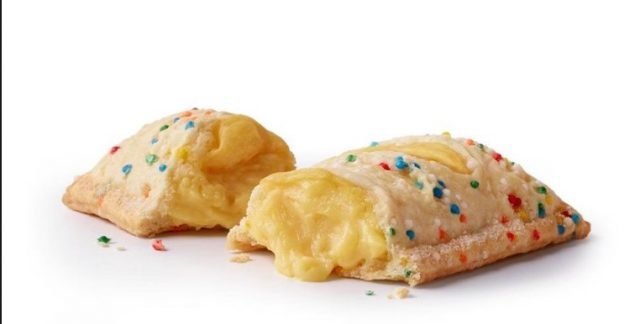 US – The fan-favorite seasonal dessert features a creamy and smooth vanilla custard filling inside a flaky turnover-style buttery crust glazed with sugar and topped with rainbow sprinkles has returned to Mcdonalds.
You can currently get the Holiday Pie at select locations across the country. Two of these locations are South Bloomfield and Circleville. The pies reported to be available in December are actually available now.
South Bloomfield Mcdonalds released that they have the pies on their social media this morning.