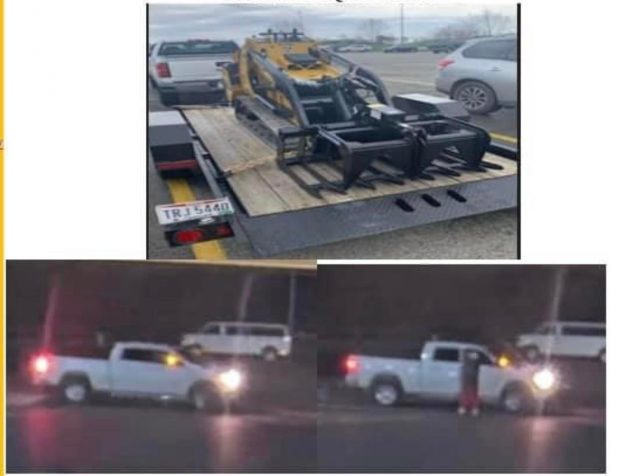 Fairfield County – Fairfield County sheriff is asking for the community to help find a suspect in a theft.
On November 21, 2022, 2 Unknown males, driving a white Dodge Ram pickup truck, 2019 or newer, pulled onto the lot of Circle K, Coonpath Rd., Lancaster, OH, and stole the trailer and skid steer pictured above.
The unknown males pulled onto a lot of an adjacent business and appeared to possibly remove or alter the license plate, before taking the equipment. The equipment belongs to an Asplundh. that was parked on the back lot, and has been entered into NCIC.
Contact Fairfield County Sheriff with any information.